Caring for natural hair can be a hassle.
But with the right products, the right hairstyles, and the right hair processes, caring for natural hair becomes easy – even fun.
Deep conditioning is one of those right hair processes.
4c natural hair may be especially hard to manage but deep conditioning can soften it, making it easier to manage and healthy.
This post will take you on a ride through deep conditioning 4c hair.
You'll learn how to deep condition, the benefits of deep conditioning 4c hair, and the best ingredients for this hair process.
Let's start by seeing what deep conditioning is.
What is Deep Conditioning?
Deep conditioning is the process of allowing moisture or protein to deeply penetrate your hair using heat.
Hair products called deep conditioners are specifically formulated to let in moisture or protein to your hair.
These products are usually thicker than the regular instant or leave-in conditioner.
Deep conditioning requires time and heat.
You'll need to leave the deep conditioner in your hair for about thirty minutes so that it can penetrate your hair strands.
You will also need to apply heat to your hair during a deep conditioning process.
There are two major types of deep conditioning treatments.
Moisture deep conditioning: This type is done to intensely moisturize the hair. If your hair is often dry, a moisturizing deep conditioner can do the trick of saving it. Curly hair types including 4c hair will benefit more from a moisture treatment because they can be naturally dry.
Protein deep conditioning: This type is done to strengthen the hair. Hair is made up of keratin, a type of protein. Protein deep conditioning helps to strengthen the hair shaft so that it can resist breakage and manipulation. Protein deep conditioning works a lot for repairing damaged hair. Deep conditioning may be done to maintain the hair's health or to repair specific damage. So whether your hair is healthy or damaged, deep conditioning should be part of your hair routine.
Is your Hair 4c Hair?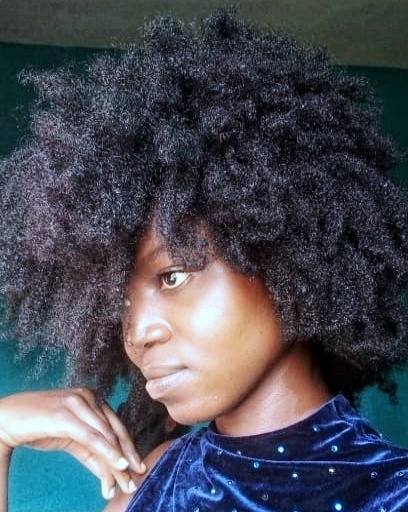 It is easy to categorize hair as being either 'natural' or 'relaxed.'
But hair types go beyond that, and there are many ways to categorize hair.
Many people refer to The Andre Walker System when classifying hair types, although there are other ways to classify hair.
The Andre Walker System uses numbers and letters to classify hair.
The number 4 is used to represent kinky hair, the common hair type for most African and African American women. It is further classified as 4a, 4b, and 4c.
4a hair refers to hair that is full of loosely packed curls. The curls are S-shaped and springy. 4a hair type curls are not as tightly interlocked as 4b and 4c types.
4b hair curls are usually more densely packed than 4a. Unlike 4a, it experiences a shrinkage of about 50% of hair length and it has a zigzag pattern when you stretch it out.
4c hair is the most tightly curled hair. It has ring-shaped curly strands. The strands are clumped at the ends and are tightly packed together. 4c experiences the most shrinkage, it can shrink up to 75% of its original length.
4c hair is usually thick and coarse and can be challenging to manage.
Deep conditioning your 4c hair is one of the hacks to make it easier to manage.
If considering all hair types confirms that you have 4C hair, deep conditioning is a must.
However, every hair type needs deep conditioning and will benefit from it.
Wondering what benefits you'll get? Scroll on!
Benefits of Deep Conditioning 4C Hair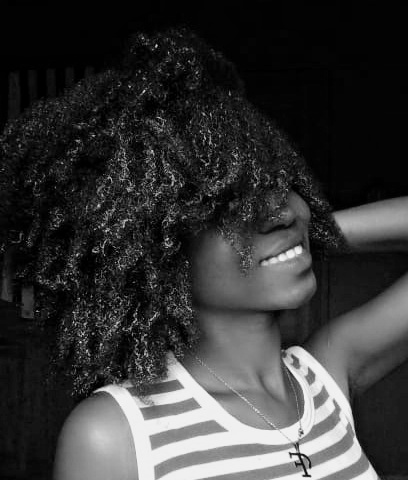 1.    Protects Against Damage
Deep conditioning helps you get rid of weak hair ends. This stops your hair from breaking.
And if your hair ends are not damaged or weak, deep conditioning helps to protect them against potential damage.
It lets necessary nutrients into your hair, helping it to stay healthy.
2.    Restores Luster
One of the most obvious benefits of deep conditioning is that it adds shine to the hair.
After deep conditioning 4c hair, it looks shiny especially if it has grown dull over time.
Deep conditioning brings your hair "back to life."
This improved luster is a result of the moisture and nutrients that deep conditioning provides to your hair.
3.    Improves Hair Elasticity
Hair elasticity is a measure of how well your hair can stretch without snapping or breaking.
It is an important hair property that defines how long your styles last, how easy your hair styling is, and how well you can comb and manage your hair.
4c hair tends to fall behind when it comes to good hair elasticity.
Deep conditioning is one of the effective ways to improve your hair elasticity.
When you deep condition your 4c hair as you should, you'll find that it gradually becomes more elastic.
4.    Protects Color Processed Hair
If your 4C hair is color-treated, it has more reasons to be dry and coarse.
Chemical color treatments strip the hair of moisture, making it drier.
Deep conditioning infuses the hair with moisture.
It is especially great for color-processed hair because it moisturizes the hair without ruining its color.
Your colored hair stays in place and you get to protect it from dryness and breakage.
5.    Moisturizes Hair
Deep conditioning is one of the best ways to intensely infuse your 4c hair with moisture. Moisturized hair is softer, shinier, easier to manage, and doesn't break easily. Moisture is necessary for healthy 4c hair.
These are the hair benefits of deep conditioning.
If you want to enjoy these benefits though, you need to deep condition your hair the right way.
Let's take you through the steps for deep conditioning 4C hair or any other type of natural hair.
How to Deep Condition Natural Hair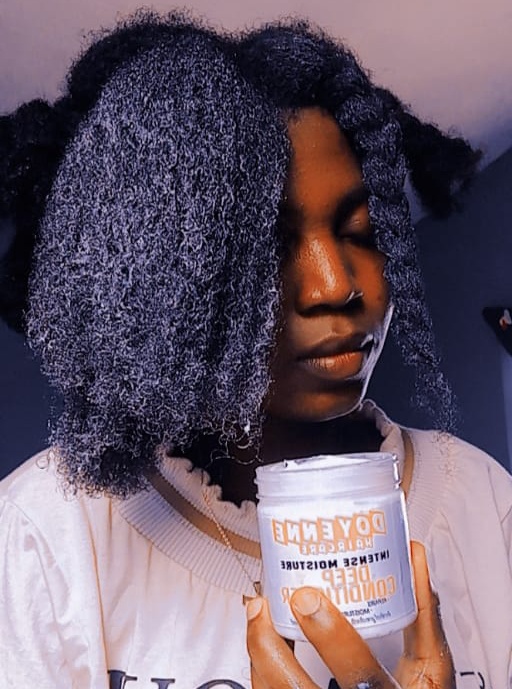 Deep conditioning can be pretty easy once you get the hang of it. Here's what you need to do: 
1.    Select Appropriate Deep Conditioner
First, you need an appropriate deep conditioner.
You have to select one that fits your hair type.
For example, if your hair is thick (hi there, 4c hair), you can opt for a heavy deep conditioner so it can penetrate your hair strands.
But if you have fine or thin hair, a lightweight deep conditioner is what you need.
You should also check your hair needs. Choose moisturizing deep conditioning if your hair feels dry and could use a moisture boost. Go for a protein deep conditioner if your hair is weak and needs some strengthening. 
2.    Wash Your hair
Your hair needs to be neatly washed before deep conditioning.
Use a shampoo to wash your hair so that any dust buildup will be removed.
Such buildup may prevent the deep conditioner from spreading evenly over hair layers.
After washing, dry off excess water using a soft towel.
You should ensure that your hair is no longer wet because excess water can weaken the effect of the conditioner.
3.    Split Your Hair into Sections
Depending on how full your hair is, you should split it into about two to four sections. 
That way, you can focus on applying the conditioner in smaller sections until you reach all parts of your hair.
4.    Apply Deep Conditioner
Now, pick a hair section to start with. Apply the deep conditioner first to the hair ends and then work your fingers through to the middle until you get to the hair roots.
Do the same with each hair section.
You don't have to apply the deep conditioner sparingly or manage it, you have to give your hair the best treatment it deserves.
5.    Use a Hair Covering
When you're done applying the deep conditioner, wrap up your hair in an airtight covering.
This could be a hair cap, shower cap, or plastic bag.
The goal is to trap the deep conditioner with your hair when heating so that it penetrates deep into your hair cuticle.
6.    Apply Heat to Your Hair
Now, you'll need to sit under a hooded hair dryer for about 10 to 30 minutes depending on how long you feel it'll take your hair to get done.
If you do not have a hooded dryer, you can use a steamer or try the hot towel method. 
7.    Wash Your Hair with Cold Water
After 30 minutes, remove your heat source, and your hair covering, and wash out the deep conditioner with cold water.
It is better that you use cold water because cold water closes the hair cuticles, sealing in the moisture and nutrients that your hair has just gained.
8.    Apply Sealant
As a finishing step, apply hair oil to your hair. Hair oils serve as sealants after deep conditioning.
They ensure that moisture and nutrients stay in your hair.
You can apply coconut oil, olive oil, or any of these best hair oils for hair after deep conditioning.
Homemade Deep Conditioner for 4C Natural Hair
Conditioning your hair doesn't always have to be an expensive and repetitively boring affair. You can spice it up by making your deep conditioner yourself at home.
A good thing about making a deep conditioner yourself is that the ingredients you need are not far from you; they are things you use in your kitchen. And you get to choose different ingredients depending on what your hair needs.
Any homemade deep conditioner for 4c hair would contain emollients and humectants.
Emollients add moisture to the hair while humectants prevent loss of moisture by coating the hair in a protective layer.
The natural ingredients listed below contain emollients and humectants and would make a fine conditioner for your 4c hair. Here's how you prepare them:
1.    Honey and Olive Oil
Honey acts as a humectant by bonding with water molecules to add moisture to dry hair strands. This helps to add shine to the hair.
Olive oil prevents hair dryness and has antibacterial properties that provide a scalp-soothing effect.
A combination of these two ingredients will produce an amazing homemade deep conditioner. Here's what you need to make this at home:
2 or more  tablespoons of honey
2 tablespoons of olive oil
Mix the two and stir till it's properly mixed.
Then apply to your hair as described earlier. You can vary the quantity of honey used depending on how porous your hair is.
2.    Coconut Oil and Egg Yolk
Coconut oil is an excellent moisture sealant. It is effective for preventing scalp dryness.
If you need your 4c hair to grow stronger and stop breaking, egg yolk is a perfect ingredient for deep conditioning.
It is highly proteinous and it adds vitamins to your hair roots to make them stronger.
To prepare a deep conditioner with both ingredients, you need
1 egg yolk (without the white part)
2 or more tablespoons of coconut oil
The ingredients can be varied depending on the quantity your hair needs. Mix both ingredients until it becomes an inseparable mixture and apply to the hair.
3.    Banana and Honey
Bananas are great for protecting hair elasticity. They also prevent and treat hair flakiness. 
Honey naturally moisturizes the hair.
So you know what to expect from a combination of banana and honey. Here's what you need:
1 banana
1 or more tablespoons of honey
Mash the banana in a bowl until there are no lumps. Add honey and mix thoroughly. Then, apply it to your hair.
4.    Mayonnaise and Avocado
Mayonnaise, when used as a deep conditioner, adds shine and strengthens hair from root to tip.
Since the main ingredients in mayonnaise are egg and oil, mayonnaise strengthens and thickens hair follicles. It also deeply moisturizes hair.
Avocados contain biotin which promotes the healthy growth of hair. They prevent your hair from breaking off.
What do you need to make this homemade deep conditioner?
1 avocado
½ cup of mayonnaise
Blend the avocado till it becomes a smooth mixture then add mayonnaise to it and stir with a mixer.
Apply the resulting mixture to your hair as a deep conditioner.
5.    Aloe Vera and Coconut Oil
Aloe vera is a great hair ingredient because it contains vitamins and nutrients that help fortify and moisturize the hair.
Using it guarantees freedom from scalp irritations.
What you'll need is:
4 teaspoons of aloe vera gel
2 teaspoons of coconut oil
Whether you're using aloe vera gel or extracting the gel from the plant itself, thoroughly mix it with coconut oil.
Then apply to your hair as explained earlier.
Homemade deep conditioners are not the only option for deep conditioning, you may also choose to buy readymade deep conditioners from trusted brands. Ensure that you read labels to pick one that suits your hair type and needs. Also, confirm that they do not contain harmful ingredients in hair products.
Frequently Asked Questions on Deep Conditioning 4C Hair
How often should I deep condition my 4C hair?
While it's good to regularly apply a deep conditioner to your hair, overdoing it would not help you either. You should deep condition your 4c hair at most weekly or every two weeks.
What makes a good deep conditioner?
A good deep conditioner must add moisture to the hair, make it soft, and should protect the hair from loss of moisture. The product should specify how long it should be left on the hair.
What's the difference between a deep conditioner and a leave-in conditioner?
A deep conditioner is meant to be washed off the hair 30 minutes after it is applied and the hair has been properly heated. You are not meant to leave the product on your hair any longer than that.
A leave-in conditioner, as the name implies, is meant to be left in the hair. They are hair products that are applied in small quantities to the hair while you go about your daily activities. Think of it as a special type of hair cream.
What's the difference between a conditioner and a deep conditioner?
A regular conditioner is meant to be used at room temperature and left in the hair for about 5 minutes. It is designed to provide benefits including but not limited to strengthening the hair and making it softer.
A deep conditioner is designed to be left on the hair for about 30 minutes. In terms of benefits, deep conditioners are meant to add moisture and retain moisture in the hair. Heating the hair makes a deep conditioner more effective.
Should I use shampoo after deep conditioning?
No, do not use shampoo after deep conditioning. It counteracts the process since shampoos remove oil and moisture from the hair while deep conditioning adds moisture to the hair.
Final Thoughts
Deep conditioning not only makes your hair easier to manage but also improves your hair health.
If you want healthier, soft, and improved 4c hair, start by including deep conditioning in your regular hair routine.
---