Hairstyling tools make styling and caring for the hair a stress-free job. Like with every other skill, using the right tools is crucial to achieving good results.
These professional hair styling tools are a must-have for every hairstylist who wants to make their job easier and give their customers the best experience.
What if you aren't a professional hairstylist? In this post, you'll also find essential hair styling tools for those looking to care for their hair regularly. You'll also get answers to frequently asked questions about heat styling tools.
It's going to be a long, worthy ride so let's get started!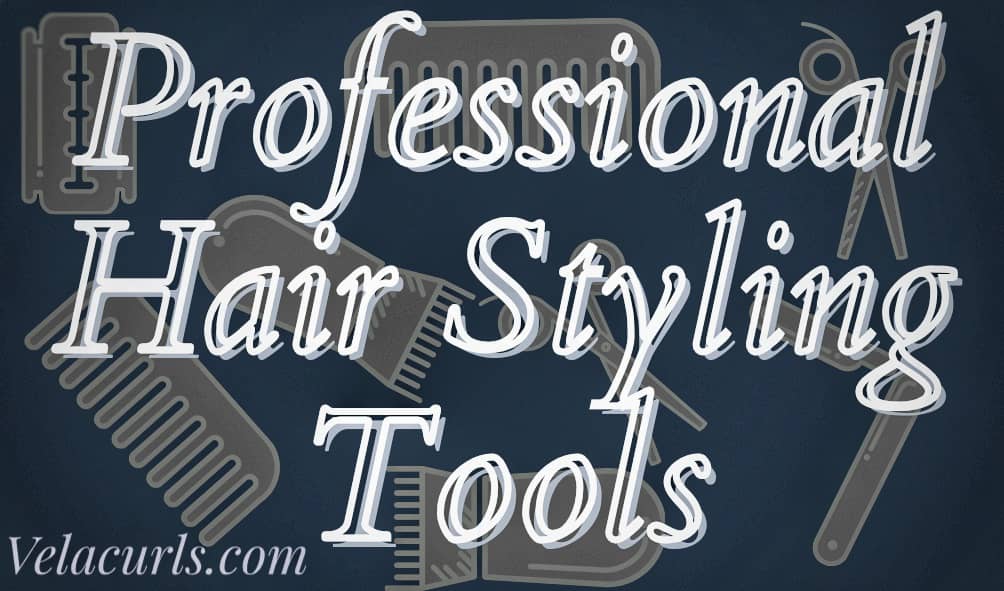 Best Professional Hair Styling Tools for Every Hairstylist
1. Blow Dryer
Sometimes called a hand dryer, a blow dryer is one hair tool that every hairstylist can count on for easy, fast drying.
A blow dryer will help you get straight to styling — or at the very least reducing your waiting time — after washing your client's hair instead of counting on the weather to determine how long you have to wait.
When getting one, your target blow dryer should be one that doesn't weigh much — so you can prevent the famous hairstylist shoulder pain — and one that works effectively without making much noise.
If your blow dryer oozes like a damaged generator, that means a higher risk of heat damage for your client's hair which isn't a good thing.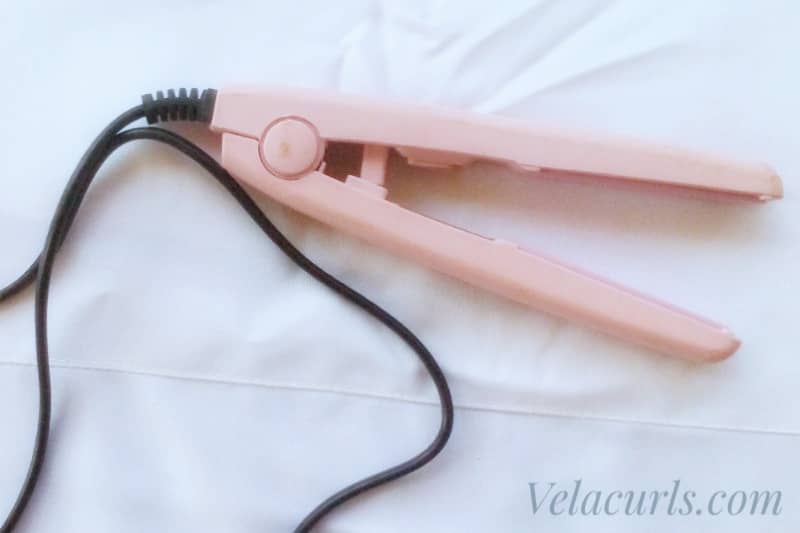 2. Flat Iron (Hair Straightener)
As the name implies, this hair tool is used for flattening (or straightening) hair.
As one of the equipments used in a salon, a flat iron comes real handy to achieve straight styles even on curly hair using heat application. Heat protectants are applied to the hair to prevent heat damage.
When shopping for a flat iron, look out for one that heats up quickly and can maintain smoothness over time.
3. Styling Mirror
Generally, you don't stand in front of your client to style her hair. Neither would you want to regularly leave her hair, go to the front, and check how the hair looks on her? Yet, it is just natural to want to see how you're doing.
So what helps? A styling mirror.
You get to stand right where you are and check the hair from whatever angle you want to. It is an essential tool if you ask me.
Apart from this essential use, mirrors help to spice up the look of your workspace and make it look like it should—like a salon.
4. Curling Iron
Want to achieve diverse curls with straight hair? A style requires a touch of curls to be just perfect?
Exactly why a curling iron is one of the must-have professional hair styling tools.
A perfect curling iron should be easy to control and efficient for achieving different curls ranging from tight to loose curls.
With every other heat styling tool, you should apply a heat protectant to the hair before using a curling iron. That way, you can prevent the damaging effects of heat styling tools.
5. Paddle Brush
A paddle brush can be a magic wand for annoying tangles. Hence, it makes it to this hairstyling tools list.
With it, when a client shows up at your salon with tangled hair, instead of getting frustrated, you know you have an effective tool to count on.
Aside from being an excellent detangler, a paddle brush can also be a great assist with blow-drying.
As the hair gradually dries, brushing with a paddle brush will help smoothen hair to the ends and hasten to dry.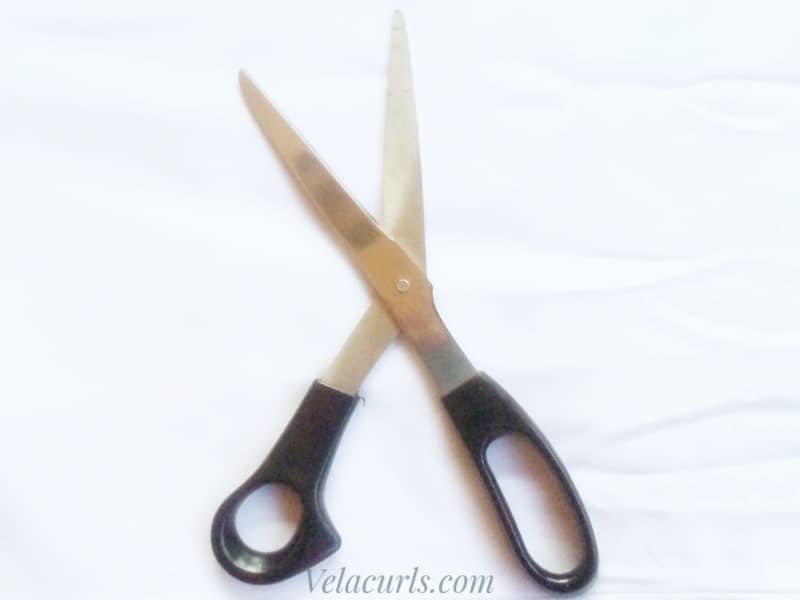 6. Comfortable Scissors
Cutting is a common term in a stylist's register. Therefore, a pair of scissors — or two or more — is essential.
Whatever you do, ensure that the pair of scissors you use are sharp and comfortable. That's one of the tips on how to control hairstylist shoulder pain.
Are comfort and ease crucial goals for you? Then a pair of all-purpose shears is a worthy investment!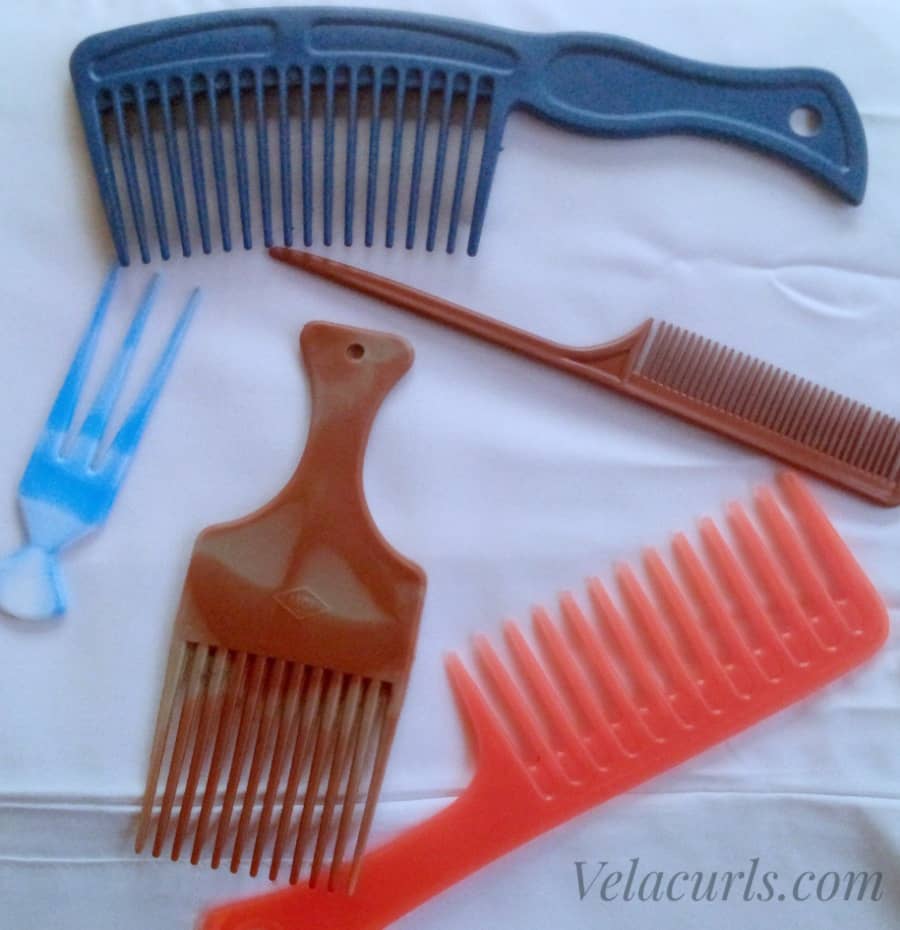 7. Comb Set
What's a hairstylist with a set of combs? I don't even want to imagine.
Whether you're styling, washing, or taking a client through a chemical process, combs are those essentials you can't just do without. Ideally, your comb set should include:
A wide-toothed comb: Perfect for comfortably detangling the hair anytime—wet or dry.
A tail comb: consists of closely placed teeth suitable for smoothing out smaller sections of hair. Two common types are the rat tail comb and the pintail comb.
A cutting comb: a necessary tool for parting the hair to create styles. Sometimes, a pintail comb would suffice for this purpose.
Pick comb: excellent for combing afros and generally thick hair.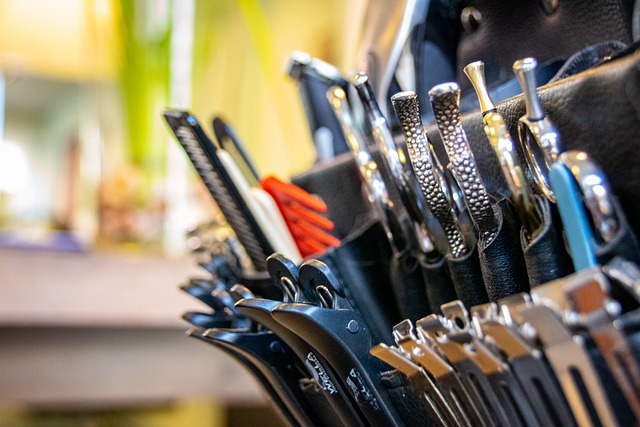 8. Hair Clips
You know those often-overlooked tools that when you think about it, you realize they are helpful? That's the group hair clips fall in.
Hair clips are great for holding sectioned hair in place. Especially when you use them while styling, applying a hair product, or trimming hair, they make a stylist's job much easier.
In most local salons, apprentices are asked to hold a specific hair section to make the job easier for the stylist. Well, that's what clips are for.
So whether apprentices are available or not, you can professionally make your work comfortable—using hair clips.
9. Standing Dryer
A standing dryer is one of the essential hairs salon tools.
Like a blow dryer, it is used to make the hair dry faster. Only this time, you do not have to stand over the client while the hair dries.
All you need to do is ensure they are well draped and seated comfortably under the dryer. You get to move on to style another client while they wait for their hair to dry.
But there's more. A standing dryer emits more heat than a blow dryer, and so it dries the hair faster. This also makes it efficient for setting hair on rollers.
And because most standing dryers have a steam setting, they can be used as a steamer in the absence of an actual one.
10. Washing Base
A washing base eases hair washing not only for the client but also for the stylist.
As long as the client is comfortably seated and you are rightly positioned, you are both in for a comfortable hair washing experience.
Since hair washing is an inevitable aspect of hairstyling, a washing base is one of the must-have professional hair styling tools.
11. Blow Dryer Brush
Instead of holding a hairbrush in one hand and a blow dryer in another, a blow dryer brush combines the functions and benefits of both hair tools.
This hair tool helps to save time and is gentle on both the scalp and the hair.
As a heat tool, it dries the hair when plugged in as it brushes it through, ensuring smooth and untangled dry hair.
12. Hair Rollers
If you are in an environment where rolling and setting are common styles, you should consider getting hair rollers in your salon.
Short tubes with varying sizes, hair rollers are used to achieve wavy, curly, or straight styles especially after relaxing the hair.
13. Water Spray Bottle
A small water spray bottle is necessary for every hairdresser. This can be used to lightly moisten the hair whenever necessary.
Other hair tools that you should consider including in your salon are:
14. Water Heater
Any applicable means for you to comfortably heat water when necessary.
15. Trolleys
Necessary for keeping regularly used tools arranged and easily accessible.
If you're planning to shop online for your hair salon tools, samvilla.com is an excellent place to stop by. You'll get professional hair styling tools that are ergonomically designed for your best use.
How to Use Professional Hair Styling Tools
Most professional hair styling tools are easy to use.
You must know how to use them instead of learning through a trial and error method. Below is a guide on using heat styling tools.
First, here are a couple of things to keep in mind:
Remember safety first. Keep in mind safety precautions regarding the use of electrical appliances generally.
Always apply a heat protectant to the hair before using heat styling tools.
Allow the tool to cool down and clean after each use.
How to Use Hair Straighteners
Part out a small hair section. You may start from the back for ease.
Ensure that it is thoroughly detangled.
Plug the hair straightener and leave for a few minutes to heat up. How long you have to wait will be determined by the type of straightener you use. Generally, it should be less than 5 minutes.
Place the hair section in the middle of the straightener, close, and straighten it out.
Part out another hair section and repeat the process until the entire hair is straight.
Comb and apply a hair spray to add shine.
How to Use Blow Dryers
Use an absorbent towel to absorb excess moisture from hair
Comb hair to ensure thorough detangling
Divide hair into a few sections (about four) and use clips to keep in place
Switch on your blow dryer and set it at an appropriate temperature
Firmly hold dryer and run through each hair section
As the hair gradually dries, use a paddle brush or wide-toothed comb to brush through.
Do this for each section until the entire hair is as dry as you want.
How to Use Standing Dryers
Drape client appropriately protecting ears and neck
Sit them comfortably under the dryer
Turn on the dryer and adjust the temperature
Leave the dryer to do its job
When the hair is as the dryer as wanted, turn off the dryer and undrape the client
Apply hair cream to hair and style as desired.
How to Use Curling Irons
Part out a small hair section. You might want to start from the back for ease.
Turn on curling iron and adjust the temperature
Wrap hair section around the curling iron starting from root to tip
Keep it in that position for a few seconds and then release the hair
You may run your fingers through to flatten curls a little
Repeat process for each hair section to curl hair all through
Apply hair spray for extra hold.
How to Use Blow Dryer Brush
Part a small section of wet hair
Once the blow dryer brush is plugged in, wrap that section around the brush, starting from the ends.
Leave for a few seconds, and then gradually unwrap the hair by pulling the brush downwards.
Repeat for each hair section to brush and dry all through.
Hair Styling Tools List for Every Hair Lover
As necessary as it is, caring for your hair at home can sometimes be stressful. You'd find it a whole lot easier with the right tools.
You're about to read ten vital tools that should be in your home hair care kit.
1. Edge Brush
Those cute hairs around your hairline deserve some pampering, you know. Ideally, your tight braid styles should not involve your edges.
That's why you need a good edge brush — to lay your edges so they can sit pretty.
Commonly, a toothbrush is used as a substitute for this purpose. If you're doing that, ensure that the toothbrush you choose has soft bristles.
2. Hair Clips
Clips of different sizes should be an always-to-be-found item in your home hair care kit.
They come in real handy when self-styling, blow-drying, or trying to keep the hair in place while engaging in other activities.
3. Hair Towel
Every hair lover knows just how important it is to have a separate towel for hair. To protect your hair from breaking, your hair towel should be made of woven fibers that can easily absorb water.
That way, it can help dry your hair faster without you roughening your cuticles.
4. Silk Material
Whether it is a silk pillowcase, a silk/satin bonnet, or a silk turban, you must have had a silk material to protect your hair while sleeping.
In this article, I discussed the importance of protecting the hair while asleep and eight ways to do that.
A silk material will prevent your hair from breaking and retain its moisture overnight. Hence, it is must-have hair stuff for everyone who cares about their hair.
5. Set of Combs
It is nice—and hygienic—to have a set of combs for your personal use. You can even take these along with you when you visit a salon.
 Here's what your set should include:
A. Wide toothed comb
A wide-toothed comb is made suitable for combing your hair whether you have just finished washing or your hair is dry. It is also functional for distributing hair products evenly throughout your hair after application.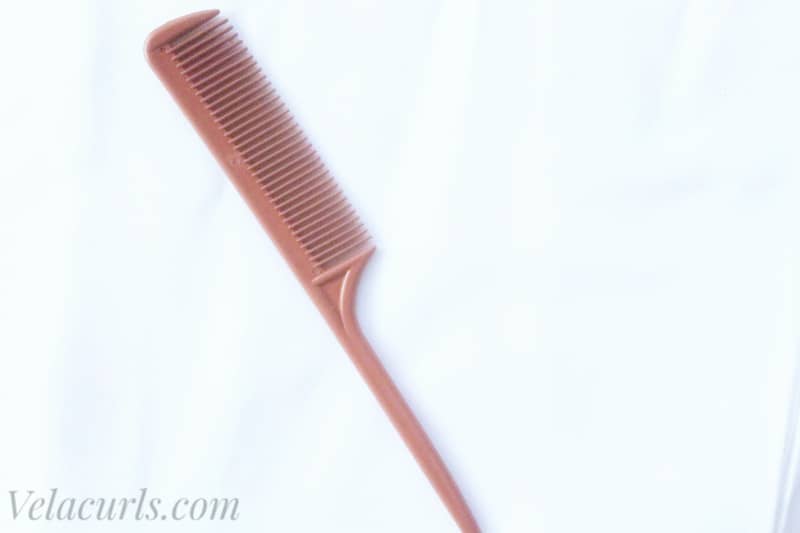 B. Tail Comb
I like this comb because each part of it is intriguingly useful. The back is efficient for applying hair products to small hair sections. Its tightly spaced teeth make it suitable for combing out smaller sections of hair before styling. The tail can be used to part hair to create styles. A pin-tail comb especially creates neat parts no matter how tiny you section the hair.
C. Cutting Comb
I used to find this name pretty confusing because it gave me the idea of cutting like scissors. It took me time to embrace its actual meaning, a comb meant for parting the hair to create styles.
6. Paddle Brush
A paddle brush serves as an excellent detangler not only for your hair but also for your hair extensions.
Frequently Asked Questions about Heat Styling Tools
1. Is it okay to curl my hair every day?
Using a curling iron on your hair every day will dry out your hair, increasing its risk of breaking and getting damaged.
It is wise to reduce the use of heat to style to the barest minimum.
2. What do heat tools do to do hair?
Heat styling tools break down hydrogen bonds in hair to change its texture, either from straight to curly or curly to straight. This breakdown of hydrogen bonds removes natural oils and proteins from the hair.
Thus, frequent application of heat-styling tools such as hair straighteners, curling irons, and blow dryers can cause hair dryness and breakage over time.
3. How do I protect my hair from heat tools damage?
Frankly, the only way is to stay away from them. But that doesn't sound like an easy thing to do; there are times when you need them. You can reduce your risk of damage from heat tools by:
Applying a heat protectant to the hair before styling
Reducing how often you use heat tools (air dry whenever possible)
Using heat tools with flexible temperature control and excellent quality
Ensuring your hair is dry before using a flat or curling iron
4. What can I use as a natural heat protectant for hair?
Some natural oils can be applied to the hair before heat styling to prevent damage.
Examples of such oils are Argan oil, Coconut oil, Grapeseed oil, Almond oil, and Shea butter.
5. At what temperature should I use heat styling tools?
This depends on your hair texture. Generally;
For fine-textured, relaxed, or damaged hair: 300F at most
For medium textured hair: Anywhere between 300F to 380°F is fine
For thick, natural, curly hair: Anywhere between 350°F and 400°F is fine
This info and more are here on how to choose a flat iron.
One helpful tip to prevent damage is to: 
Set it to a low temperature first and gradually increase it as the need arises. That way, you can avoid applying more heat than is needed to your hair.
6. How regularly should I clean my hair tools?
It would be a good habit to clean them right after each use.
Remnant of hair and hair products can cause buildup, blocking their surface and reducing effectiveness. Cleaning your hair tools after each use will help them last longer.
7. How do I clean my flat iron?
First, you have to ensure that it is unplugged and no longer hot.
Then use a piece of cloth or cotton balls dipped in alcohol to wipe its surface. Use a dry cloth to wipe it the second time.
Conclusion
And there you have it: Professional hair styling tools for everyone who wants to make their styling job easy and comfortable and how to use them!
Your hair care journey will be made much easier with those hair styling tools for every hair lover mentioned above. And when it's made easier, it's made better!