Hi there!
I've compiled this post to tell you about my experience using the Mega Growth Daily Leave-in Strengthener; the hair product you see in the picture above. 
On this product's tub, you'll find:
I'll tell you about how it has done these three for me. First, let me give you a brief gist of how I came into contact with this hair product I've come to love so much.
Okay maybe you're in a bit of a hurry and you want to get straight to the point, you can skip this gist and immediately read what Mega growth daily leave-in strengthener has done for my hair by clicking it in the table of contents below.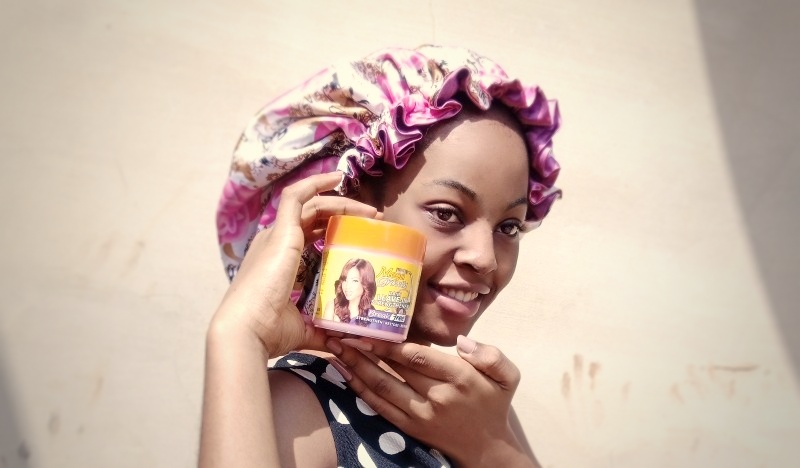 Why I Started Using Mega Growth Daily Leave-in Strengthener
It's funny how the things that do the most for us are the things we meet unexpectedly. Don't mind me, that's not always true. It's just true in this case and in a few other cases.
So on this particular day, a girl was telling my roommate that she wanted to order hair products. She needed others to join so the products could be plenty and they could split shipping fees or something.
She brought a list of available hair products to the room. I wasn't planning to get anything for my hair before this. In fact, the only thing that regularly went into my hair at that time was coconut oil (and yes I'll take every chance to say I Love It).
The girl went on to praise the hair products on the list and asked if anyone else in the room would be interested. Well, I felt 'let me just buy jare,' checked the list, and picked mega growth daily leave-in strengthener.
And that's it; why I started using this product. No reason, lol, no expectations, just a product I bought at random because someone wanted to buy other hair products.
When I learned of the price, I stopped seeing any reason not to buy. It was way cheaper than I expected. So I paid and waited for a few weeks.
When I got it and opened the tub, it was love at first sight. I'll tell you why later! But I literally fell in love.
What Mega Growth Daily Leave-in Strengthener has done for my Hair
The events I described earlier happened six months ago. In the six months that I have been using mega growth daily leave-in strengthener, here's what has happened: 
1. It has eased my hair journey
Before I started using this leave-in product, I could not keep my hair without relaxing for more than three months.
Although I really didn't like the idea of applying a relaxer to my hair four times a year and badly wished I could reduce that frequency, I had no choice. I get new growth very quickly and once my hair was due, combing it would be torture.
My roommate at that time, Tobi, would have to help me cut it into small sections and gently comb it, still, I would shout at her that it was paining me.
When I started using mega growth leave-in strengthener, I noticed that it made my hair really soft after applying. That made combing it very easy. So whenever I realize my hair is giving me stress to comb, tch, I just grab the tub, and life's made easier.
Now, my hair has thick under-grown hairs (the last time I used a relaxer was two weeks after I got the product) and I don't even have to endure it, I'm enjoying it.
My recessive desire to transition my hair has been fueled and it's going so easy, thanks to Mega growth leave-in strengthener.
2. I stopped losing a handful of hair to braids
Before I started using this product, whenever I made braids, I'd be mentally prepared that some of my hair would definitely come off. Not like it'd really affect the look (I have relatively full hair) but abeg, comb go full!
Now? My hair is totally defended against such breakage. The last time I made braids, the amount of hair that came out after loosening and combing were so negligible compared to what I used to have.
This leave-in product has really strengthened my hair. I think that's a confirmation of its claim to 'infuse a blend of natural oils and conditioning proteins that helps strengthen hair deep inside.'
3. It gives it a scent I like
Earlier, I mentioned that the first time I opened this product's tub, I fell in love with it. It's because of the scent oh. It swept me off my feet like a nice cologne.
I literally had my male cousin smelling my hair every day I got to class for the first few weeks. Like, guy smell my hair, smell it, smell it!
Mega growth daily leave-in strengthener has a very nice smell — like ice cream or candy — I really can't put a name to it but I personally loovee the smell!
So that's one more thing it has done for my hair — given it a scent I like!
4. It gives me sleek edges
I almost forgot this. I use mega growth leave-in strengthener to lay my edges and they come out nice.
Naturally, I'm not the edges-freak kind of person. In most cases, I just brush my front hair to lay low with the rest. I hardly sit down to apply gel or edge control to make it look slick and all.
Asides from me just being lazy, this is also because I don't like the dryness and flakiness that the hair gets at the end of the day after the use of gel or edge control.
This product, though, makes my front hair very soft and 'obedient' without making it dry and flaky later on. I think this regular application to my hair edges has contributed to their strength such that they don't come off easily anymore.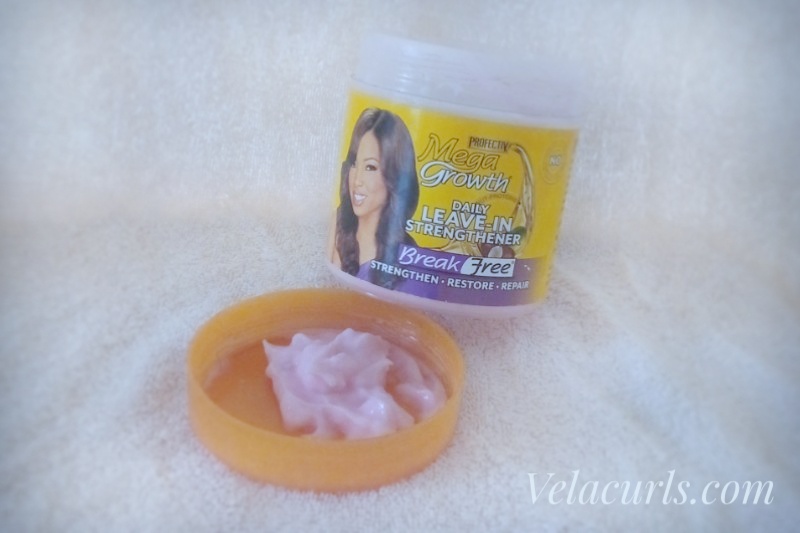 How to Use Mega Growth Daily Leave-in Strengthener
1. Apply it to your hair daily
After all, that's its name nah. Daily leave-in strengthener. Whether your hair is styled or not, this hair product can be applied. If your hair is styled in braids, applying it would make it last longer.
And I'm serious. This is because applying a leave-in conditioner is one of the tips on how to make your braids last longer.
If you apply Mega growth leave-in strengthener to your unstyled hair, then you're in for soft, slick, sweet-smelling hair, for the rest of the day.
Since the product contains proteins, it steadily contributes to the strength of your hair — just as it did for me.
2. Apply it to your hair nightly
If you're looking forward to waking up with soft, easy-to-comb, moisturized hair, Mega growth leave-in strengthener is the right plug.
Whenever it is I remember to apply it to my hair before going to bed (because I do forget a lot), I would not need anyone to tell me that no, Vela, moisture has been added to your hair. It'd be so obvious.
3. For relaxing
I didn't say mega growth daily leave-in strengthener is a relaxer o, lol. It is beneficial though, for your relaxing process.
By putting it on your hair before you apply a relaxer, you can prevent your hair from over-processing, getting rid of one of the downsides to relaxed hair.
You can also apply it after relaxing your hair as a leave-in conditioner to help replace lost nutrients. 
4. For conditioning
You can apply it to your hair like you would apply a conditioner after shampooing.
Only this time, you don't have to rinse it out since it is a leave-in conditioner. Using it this way regularly can help stop your hair from breaking.
5. Detangling
Stuck with tangled hair? Mega growth leave-in conditioner can be used to unlock tangles.
Like I mentioned earlier, whenever I get stuck trying to comb my hair, it doesn't take me long to grab the tub. Makes my job veryyyy easy.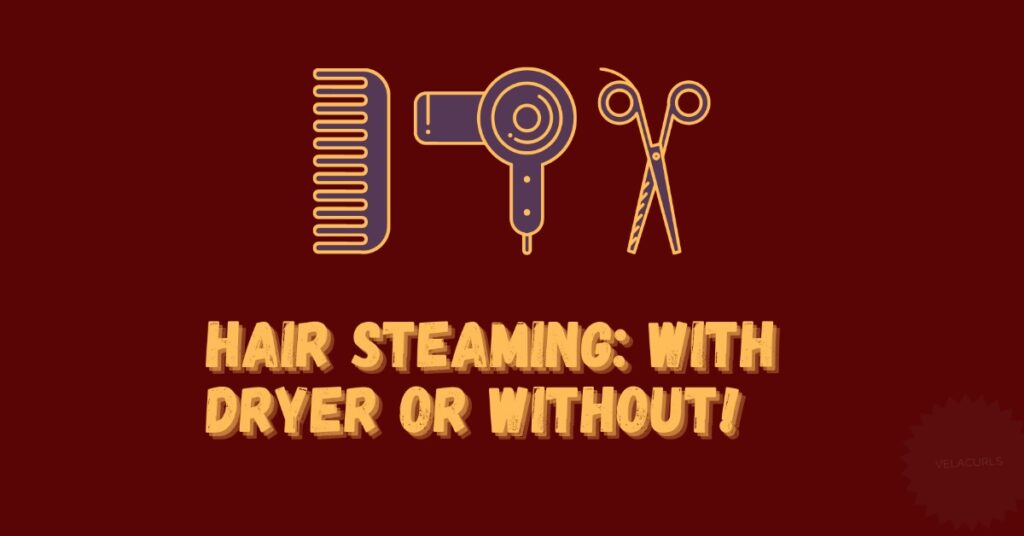 6. For steaming your hair.
This leave-in conditioner can also be used for hair steaming. Does that term sound pretty strange to you?
In this post, I discussed hair steaming in detail.
Going by the instructions on the tub, steaming with this hair product should not take more than 10 minutes and it shouldn't be rinsed out.
You can also use it as a heat protectant before blow-drying.
Mega Growth Daily Leave-in Strengthener for Natural Hair
I'm still talking about the same product. I just deemed it fit to mention that Mega growth leave-in strengthener is suitable – in fact great – for natural hair. My roommate referred to earlier on has natural hair and she loves the product as much as I do.
The smell is something she loves too but not as much as she loves how it makes her hair easy to comb.
She also mentioned – and I have noticed – that it makes her natural hair curly. While it increases her curls, it also makes her hair shrink and I think that is pretty normal since it is a water-based conditioner.
To prevent shrinkage, she says that she sometimes oil her hair before applying and then weaves it immediately after applying. She loses it after a while and her hair's length stays intact!
The quantity is also very nice. I hope it doesn't take her more than a year to finish the one we both bought, since she uses it occasionally.
Well, that's to tell you that you won't have to worry about getting another one soon if you do buy one today, lol.  
So…
That's it! How I started using mega growth daily leave-in strengthener, what it has done for my hair, and the various ways you can use it for your hair.
If the above benefits sound like something you'd want for your hair, you should consider getting one too!
And as pointed out earlier, it is very affordable – and pretty much available in many physical and online hair shops.
If you'll be shopping online, keep these hacks for online shopping in mind.