Do you wear wigs very often?
Do you have a few go-to wigs for 'emergency' cases?
Are you considering investing more in wigs?
Are you reading this post out of curiosity, to widen your knowledge?
Do you want to grab a few punch-lines for a Wigs vs. Natural hair debate?
Whatever the reason, these pros and cons of wigs are just what you need to be reading right now.
Wigs can be a life-saver, and I'm sure most females can relate.
However, before you rush to spend a whole lot on wigs, I have compiled this necessary information just for you.
In this post, you'll find out the types of wigs there are as well as the advantages and disadvantages of each wig type.
Next, you'll read an interesting analysis of the pros and cons of wearing wigs generally.
You'll also find a few facts about wigs that you probably never knew.
You're in for a long, fun ride so scroll past this table of contents, and let's get started.
Two Basic Categories of Wigs
Whatever wig style you're choosing is made from either of these two types:
Human hair wigs
Synthetic wigs
The type of wig you choose to buy is your personal choice as there are advantages and disadvantages to each wig type.
Human Hair Wigs
When you hear 'human hair,' what comes to mind?
Very high quality, look natural, feel natural!
And that's it.
Human hair wigs are made from human hair sourced from Asia, China, and Europe.
They last for very long and can be styled in various ways.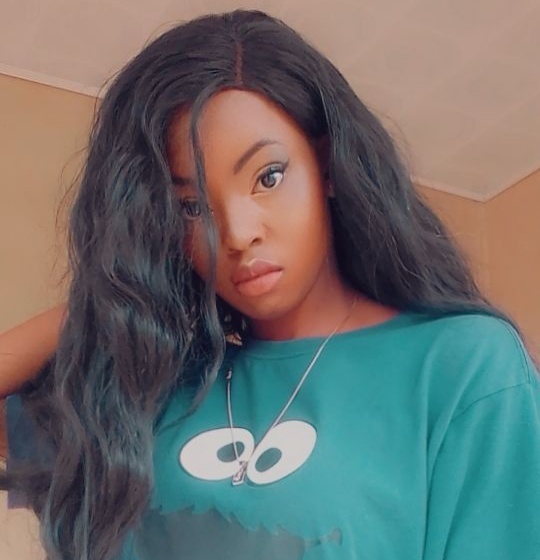 Synthetic Wigs
Synthetic wigs are made from synthetic, artificial fibers.
There are grades to synthetic hair (as there are to human hair) and high-grade synthetic hair can look and feel similar to human hair.
Somewhere in the middle of these two hair types stands Human Hair Blend.
As you can likely guess from the name, it's a mixture of the two.
Human hair blend wigs come from hair that is not 100% human hair but neither synthetic.
It combines the pros and cons of both human hair and synthetic wigs.
So which is better between human hair and synthetic wigs?
The below comparison will help you decide which is better for you.
Human Hair Wigs vs. Synthetic Hair Wigs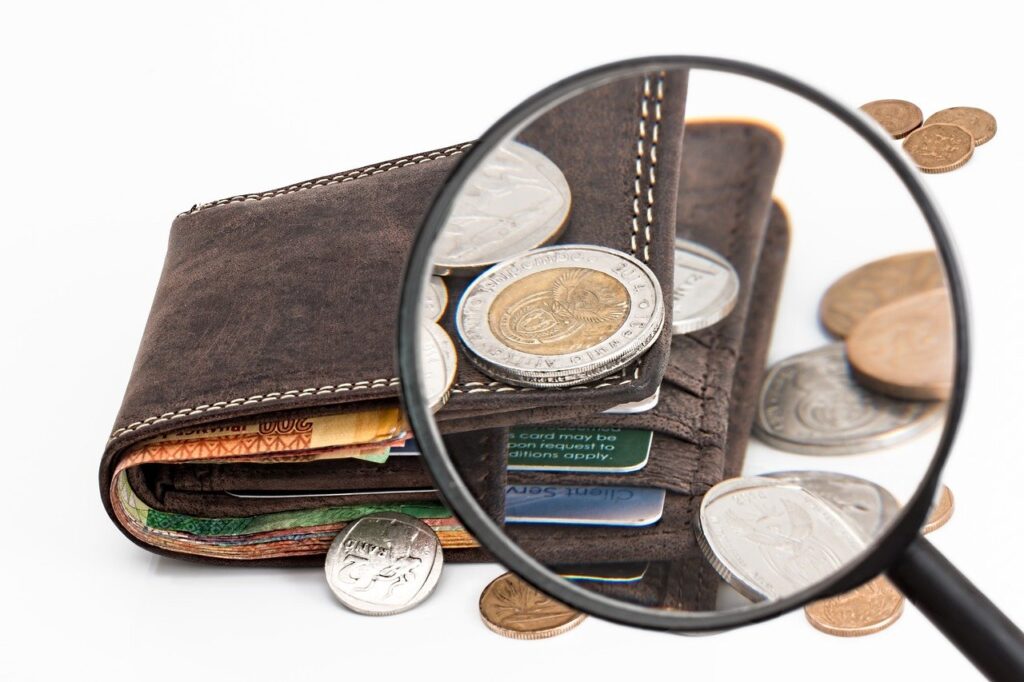 1. Synthetic hair is more affordable than human hair.
As with every other material that commands high quality, human hair is expensive.
So for hair shoppers who are budget conscious, synthetic hair might be a better option.
However, if you're hoping to spend for high quality, that's human hair calling you!
2. Human hair wigs last longer than synthetic wigs.
With simple maintenance, they can last for as long as two to three years in good shape.
And no, they don't get boring.
They can be easily styled in various ways.
Synthetic wigs, on the other hand, last no more than a year and gradually sheds away.
For it to even last up to a year and still look good requires maintenance work – occasional washing, conditioning, and oiling.
So if you want something that will serve you for long with less stress, human hair wigs are your best choice.
3. Synthetic wigs are less versatile.
Styling them can be very stressful and there's even a limit to how much you can style them.
For example, it cannot resist heat styling, nor can it be dyed or bleached.
For human hair wigs, however, there's almost no limit to styling.
You can rock it straight today and curly the next day.
They come with closures and frontals so you can part them almost anywhere to style.
You can bleach or dye it to give it a touchup.
The types are limitless, yet easy to achieve.
4. Human hair wigs look natural.
You can wear it like it's your natural hair.
In most synthetic hair cases, everyone knows you're wearing a wig.
Although there are a few styles you can wear your synthetic wig and it wouldn't look that 'synthetic.'
And yeah, some high-grade synthetic wigs look real.
But it remains the fact that human hair wigs look more natural compared to synthetic wigs.
5. Synthetic wigs can resist bad weather.
You could say they are more rugged, lol.
While human hair wigs look all flat and frizzy after being beaten by the rain, synthetic hair stays regular and as bulky as usual.
So your gorgeous look on a rainy day is more secured with synthetic hair than it is with a human hair wig.
6. Human hair wigs are more comfortable to wear.
They don't just look natural, they feel natural.
They do not give that itchy and suffocated feeling you get after wearing synthetic wigs for a long time.
That uncomfortable feeling is a significant reason why many I know do not like wearing wigs.
They do not want something that makes them so uncomfortable that they might have to remove it before the end of the day.
If you fall in this category, you should give human hair wigs a try. Here's a trusted plug in Nigeria; Hairlo Collections.
7. Synthetic wigs offer a variety.
There are many types and styles of synthetic hair.
Kanekalon (the standard hair attachment) falls under synthetic hair and there various wig styles made from attachments.
Benefits of Human Hair Wigs
Natural look
Simple maintenance
Comfortable
Lasts long
Easy to wear and style
Disadvantages of Human Hair Wigs
High price
Low weather resistance
Pros of Synthetic Wigs
Lower price
Weather resistance
It offers a variety of options
Disadvantages of Synthetic Hair
Low versatility
It does not last long
Less natural
Pros and Cons of Wigs
Before even deciding which type of wig to wear, you get to first determine if you should wear a wig. 
Considering the pros and cons of wearing a wig will help you make an informed decision.
For years when I was on low-cut, wigs were my 'rescue rangers' whenever I had essential occasions to attend.
I loved the way they changed my look, especially when combined with makeup and heels.
Even now that I have my beautiful relaxed hair, I still go for wigs occasionally when I want my hair to rest from styling and manipulation.
In fact, at the point of writing this post, the last time I got a 'proper style' made was two months ago (shout out to wigs and self-styling saving lives)
The point is, as someone who has tasted having to wear wigs and conveniently choosing whether or not to wear wigs, I'm no stranger to both the advantages and the downsides of wearing wigs.
So here they are: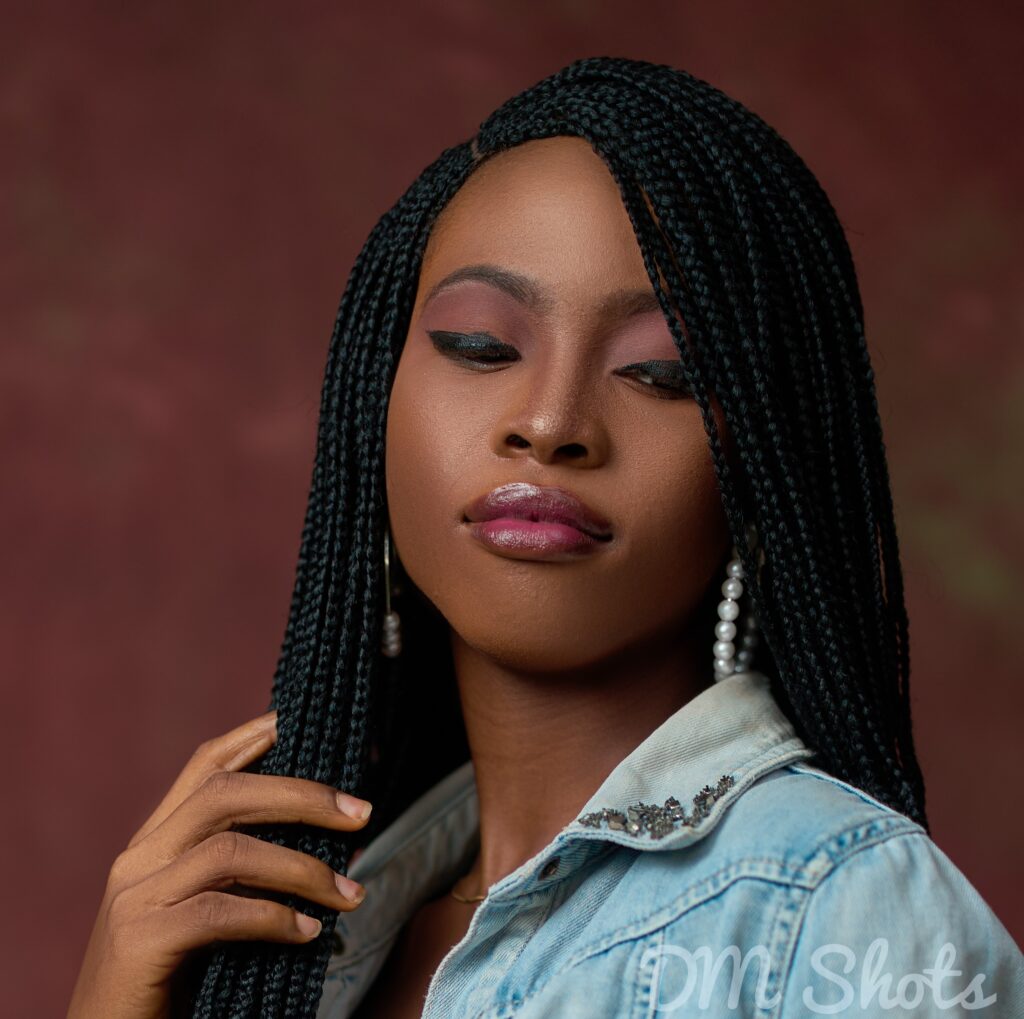 Pros of Wearing Wigs
1. Variety
If you get your hair styled today, it goes without saying that you go out with that same style tomorrow, the day after tomorrow, and even the following week.
Did I hear you say 'well, I can pack it in different ways?'
Yea, but it's still the same style and you put your hair at risk if you style and manipulate it too often.
With wigs, it's different.
There are various wig styles, ranging from full lace wigs, lace front wigs, and 360 hairpieces.
They may be straight, wavy or curly, long, shoulder-length, or short.
And the list never ends. Each day, new wig innovations keep coming up.
So you can buy as many as you want and give yourself a variety of hair to choose from at any point in time.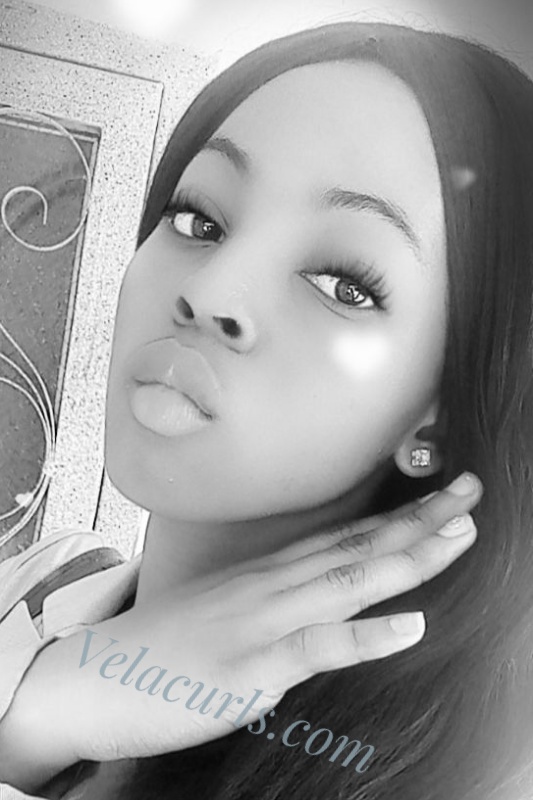 2. Inspires Confidence
Have you ever experienced the confidence that comes with going out with great hair?
Oh, I have, and trust me, it's a sweet feeling.
Now when you've seen the hair without being on your head and you know it's absolutely beautiful, that feeling becomes heightened.
Getting to see the hair in some other form asides on your head – perhaps on a mannequin – is an advantage you can have with wigs and only wigs.
3. Hides Hair Defects
One style you can rock without a single strand of natural hair is wig wearing.
Whether the hair defect is as simple as a temporary loss of front hair or as severe as permanent hair loss, wigs can help.
They conveniently hide hair defects, giving females the chance to achieve the look they want no matter their hair condition.
With wigs, you get to achieve a distinct look without dealing with the hassles that come with maintaining that look.
For example, you can rock curly hair without going through the stress of caring for naturally curly hair.
4. Absence of Hair Issues
Unlike natural hair which can suddenly develop issues at times, wigs are dependable.
They do not suddenly develop hair issues such as dandruff, dry scalp, split ends, or breakage.
Hence, you don't have to spend a fortune trying to treat them regularly.
Also, for wigs, you do not have to wash or dye or relax compulsorily.
5. Time Conserving
Yes, wigs help to save time.
Here's a simple analysis that explains how:
Let's say you have a wedding ceremony, for example, to attend.
Of course, you'd want to slay with good hair.
If you were to achieve that look by visiting a salon, you know how many hours you'd have to spend sitting.
However, if a lovely wig is your choice, you would not have to schedule a time to go to the salon that week of the wedding.
All you have to do is grab the wig that Saturday morning and put it on.
That way, you have time for other things.
Earlier this year, I was one of the bridesmaids for a wedding.
Friday night, I saw that most of the other bridesmaids that 'all back' on.
Okay?? Aren't we supposed to come with 'hair on fleek'?
I just had to wait till Saturday morning, and it was a transformation.
Within few seconds, they all had their wigs on and looked all bridesmaid-ish.
I almost regretted squeezing out time to fix weave-on earlier that week when I could have just opted for a wig too, lol.  
Obvious pro, isn't it?
6. Long-term Benefit
Buying wigs can be an investment.
Especially if you're getting one of high quality, you give your hair something to always fall back on in years to come.
Compared to usual hairstyles that can only last for months at most, wigs have a long life span and that makes them superb.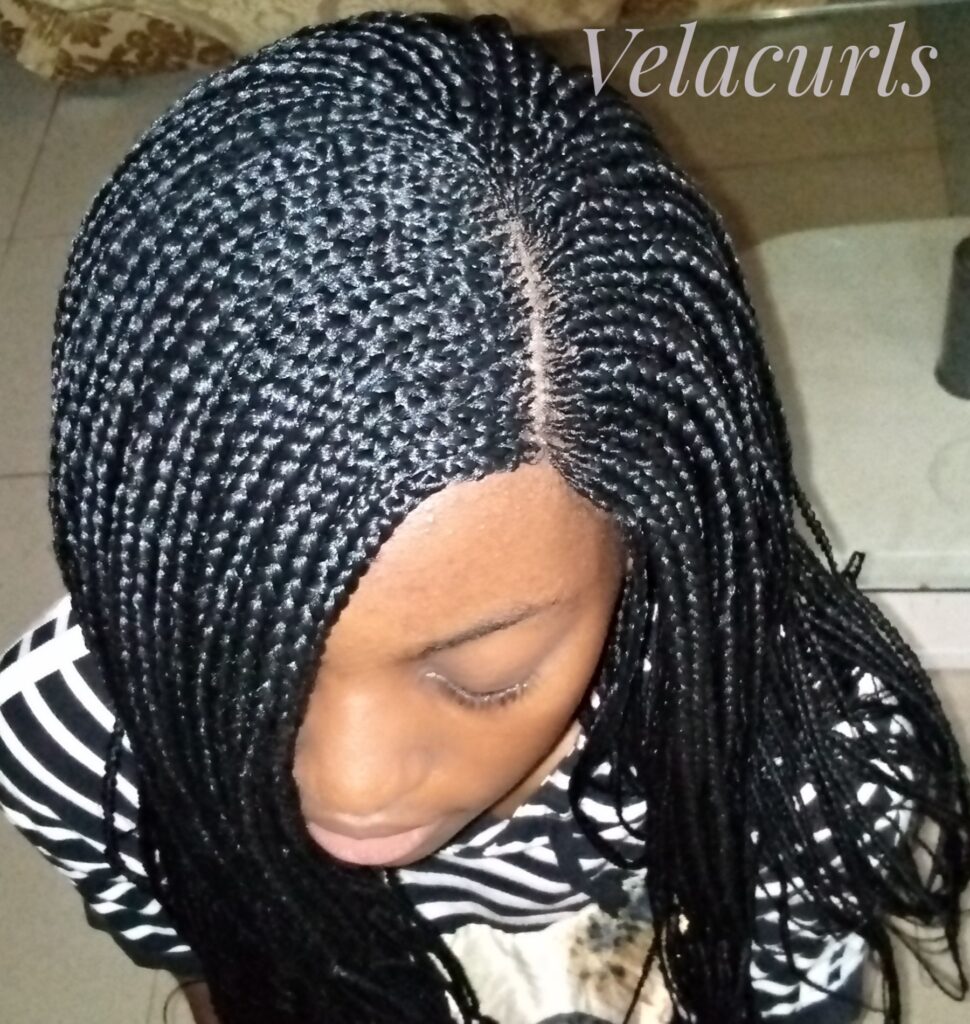 7. Naturalness
Some wigs can look like your natural hair.
And in recent years, there have been wigs looking like styled natural hair.
With that advancement, wigs beat a significant purpose of spending hours on hair in the salon.
Hence, more people have been opting for natural-looking wigs like the one above.
If you'd like to get one like that, hit velacurls up and you can get one in few weeks.
8. Corrects Hair Damage
Some hair strands become damaged due to overuse of heat styling tools, frequent chemical processing, or over-styling.
In such cases, the significant way to restore the hair to good health is to stay away from those actions for a while.
Wearing wigs is one style that a person can maintain while giving natural hair a break.
While your natural hair gets its restorative rest in something as simple as 'all back,' you can go on looking as fabulous as you want in different styles of a wig.
Because hair can be restored to good health by resting, wearing wigs is one way to correct hair damage.
Bad Thing about Wigs
1. Discomfort
Wigs can cause discomfort.
Especially if they are synthetic and you have to wear them for a very long time, they can become very uncomfortable.
Particularly during hot weather, they can cause itchiness and extra heat. And who wants extra heat when it's hot?
Little wonder then, that some females find themselves removing wigs before the end of the day.
For fear of starting something they'll be unable to finish, some decide to stay away from wigs.
However, the discomfort that comes with wigs can be minimized by wearing human hair wigs.
They are more comfortable to wear.
2. High Cost
Wigs can sometimes be on the high side of cash.
Human hair wigs are costly.
This makes it unaffordable for some.
Also, when one falls in love with wearing wigs, you might find yourself spending more than you should on wigs.
One way to combat this con is to practice these tips on how to control your spending.
3. Crowds Hair Reality
Wearing wigs throughout the day might make you forget about the actual state of your natural hair.
At the end of a long day of looking gorgeous, it might not be too uplifting when you pull off your wig and your hair is a total mess.
By the way, wigs may make your hair sweaty and hence, messier than it should be.
Another danger is the possibility of ignoring the hair for too long because you have wigs to wear.
In the end, your natural hair is still a part of you.
And no matter how much you care for wigs – wash, condition, or curl – it does not change the state of your hair.
If such care were otherwise directed towards your hair, it'd do it a whole lot of good.
Speaking of caring for your hair, check out these tips on caring for natural hair and relaxed hair.
4. Self-Consciousness
Wearing wigs might cause self-consciousness, especially for starters.
It might be more or less depending on the type of wig, but there's a possibility of it coming off and that can be a nightmare.
If you go about worrying about that possibility, there's a chance that you keep touching the head much more time than usual to ensure the wig is still intact.
That can reduce self-confidence, ruining an otherwise perfect day.
5. Maintenance
No matter how simple, wigs require maintenance.
A wig's lifespan is determined by how much it is cared for and maintained in most cases.
Washing with the right shampoo, applying quality conditioner, and leaving it to air dry are necessary maintenance habits for wigs.
Badly treated wigs tend to shed faster while those that are well-maintained last longer.
For some, spending time and energy on some hair other than their natural hair can be very annoying.
The necessity of maintenance for wigs is, therefore, an added disadvantage.
6. Temporariness
Wigs are temporary.
While this can be a pro, it becomes a disadvantage where you are in places where you have to remove your wig.
Not because it's presently uncomfortable, but because you have to.
Are there places like that?
Oh, I'll give you an example – the pool.
Yea, I don't see how you're going to dive into a swimming pool with your wig on.
You cannot wear your wig everywhere.
In fact, before choosing a wig as my style for the day, I try to think about my itinerary for the day.
Am I visiting a crowded area? Is it going to be hot? Will I be engaging in stressful activities?
Sometimes, a simple wash 'n' go is a better option than a wig.
Fun Facts about Wigs
The term wig is a short form of periwig derived from the French word 'perruque.'
The earliest appearance of the word 'wig' was in one of Shakespeare's works in 1675.
In the 1600s, more men wore wigs than women.
Wigs used to be liked by their size; the larger the size, the better.
The most expensive wig ever sold to date was Michael Jackson's wig. It was sold for approximately $75,000 at a private auction.
Final Thoug

hts
Wigs give a variety of styles to choose from, can help hide hair defects and inspire confidence. These are just some of the many benefits we've seen to wearing wigs.
They say though, that there's no good without the bad. Now you know, not just the good, but also the bad things about wigs.
Keep in mind these pros and cons of wigs for your next 'wig decision' and you'll definitely make the right decision!