Your braids are rough, but you don't want to take them down yet.
Perhaps you're presently too busy to find time for it, or you feel your braids could still spend a few more days, so you get your full money's worth.
Still, you want to avoid going out looking rough, so you're looking for styles to minimize your braid's roughness and make them look the best.
I compiled this post when my braids were about four weeks old.
That's a rough period for my 4c natural hair. Still, you'll find 16 stunning styles that helped me rock my old braids.
So if you're looking for how to style rough braids, say hello!
16 Styles For Rough Braids
Old braids have rough edges and fly away hair strands, but one good thing about them is that they don't feel tight and painful like new braids.
So you can manipulate and style them in any of these 16 stunning styles for rough braids!
1. High Bun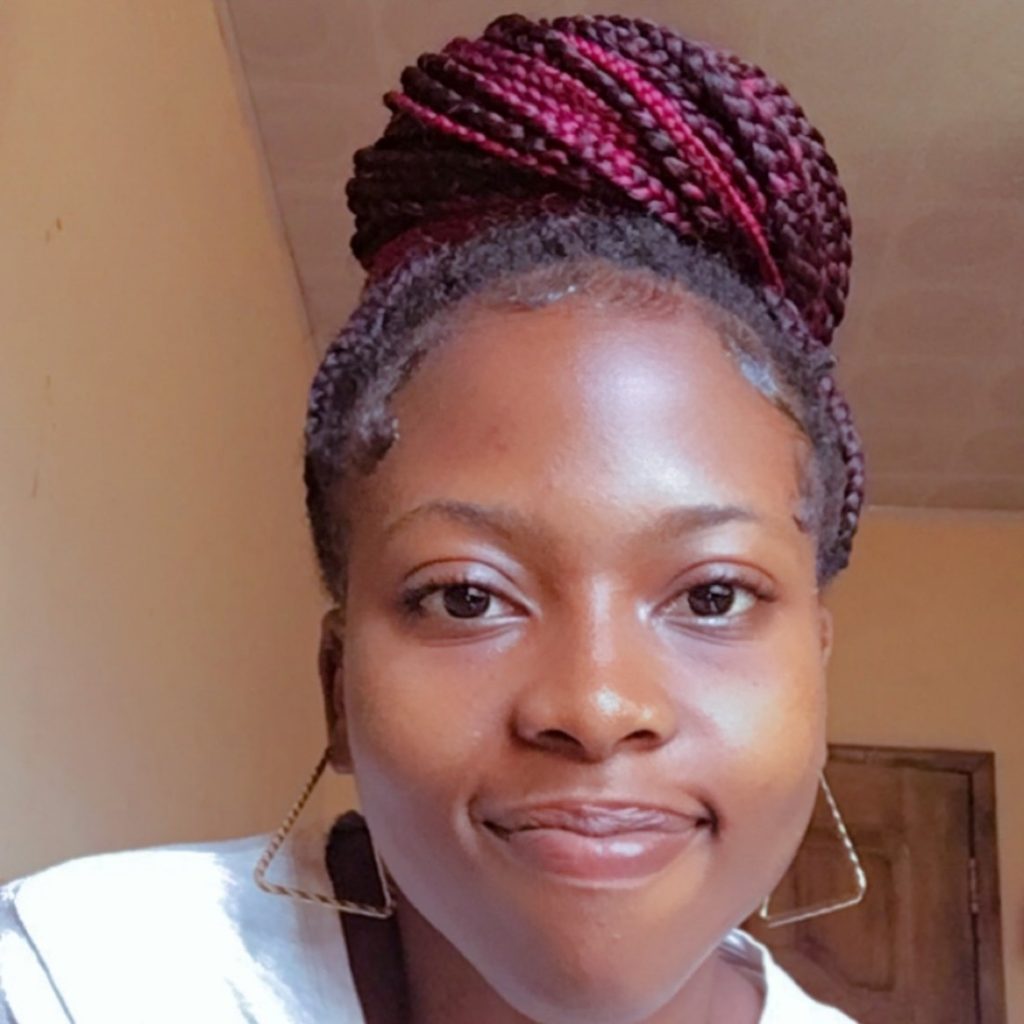 This style is a simple go-to for rough braids; very easy to pack.
If you're going to DIY, turn your head down as if you want to pick something before you.
Your braids will 'pour down,' and you can tie them in that position using a band. Then, roll your hair into a donut. 
If your braids are full, you'll have a donut big enough to cover the rough edges.
Even if the donut is not very big, you can always lay your edges to make it neater, like in this picture.
Remember to brush your hair at the back so it looks fine too. This hairstyle especially looks great on oval faces.
2. High Bun Middle Drop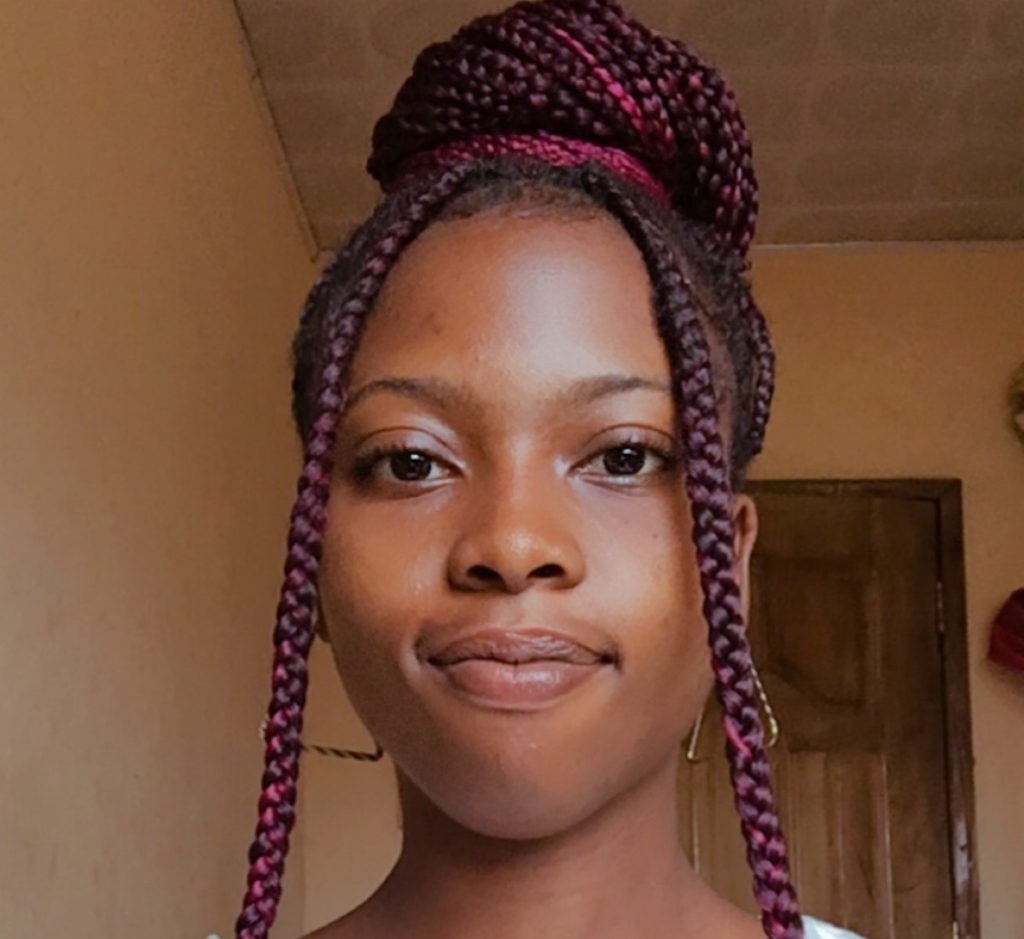 You can add spice to your high bun style by dropping two braids in the middle.
That works, especially if the high bun style makes you look too petite.
The high bun middle drop style is also a great way to conceal rough edges — at least from people looking at you from the front.
3. High Bun Side Drop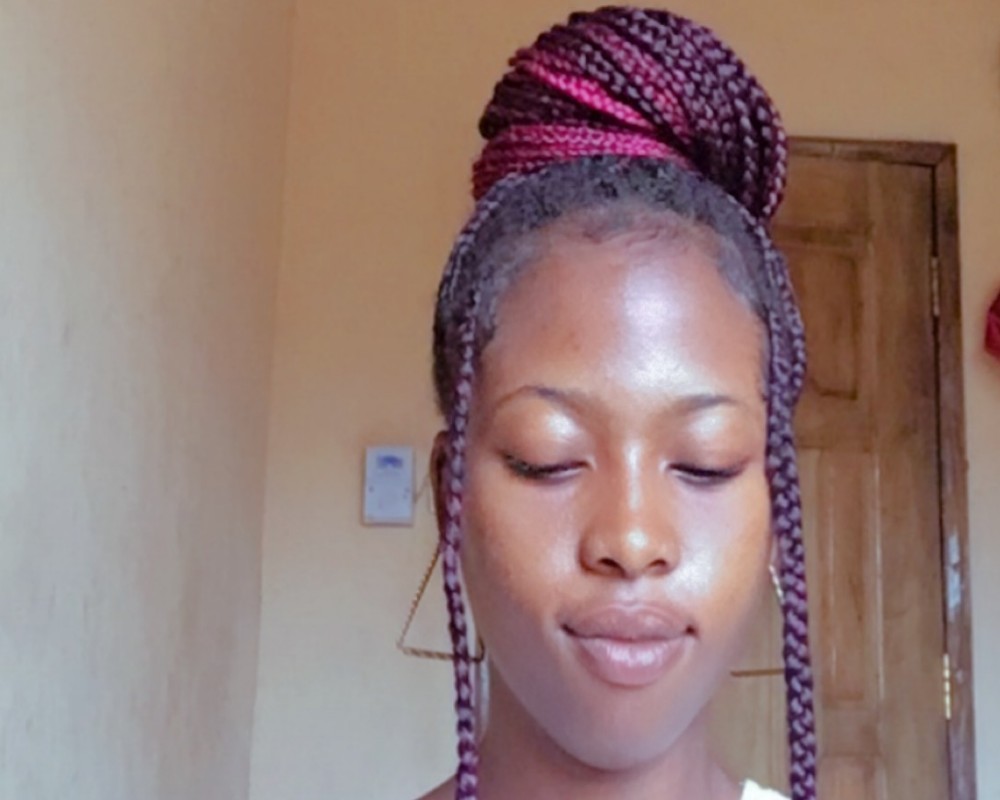 Try this style if the middle drop looks off on you.
Drop two braids from your high bun, but this time at the sides.
If like me, your front hair at this spot is fragile and tends to pull off easily, it's best to go for this style. 
Pulling up these two strands in a high bun will put more tension on them and increase their chances of coming off with your hair.
With this style, you can free the fragile strands and still look great! 
4. Half High Bun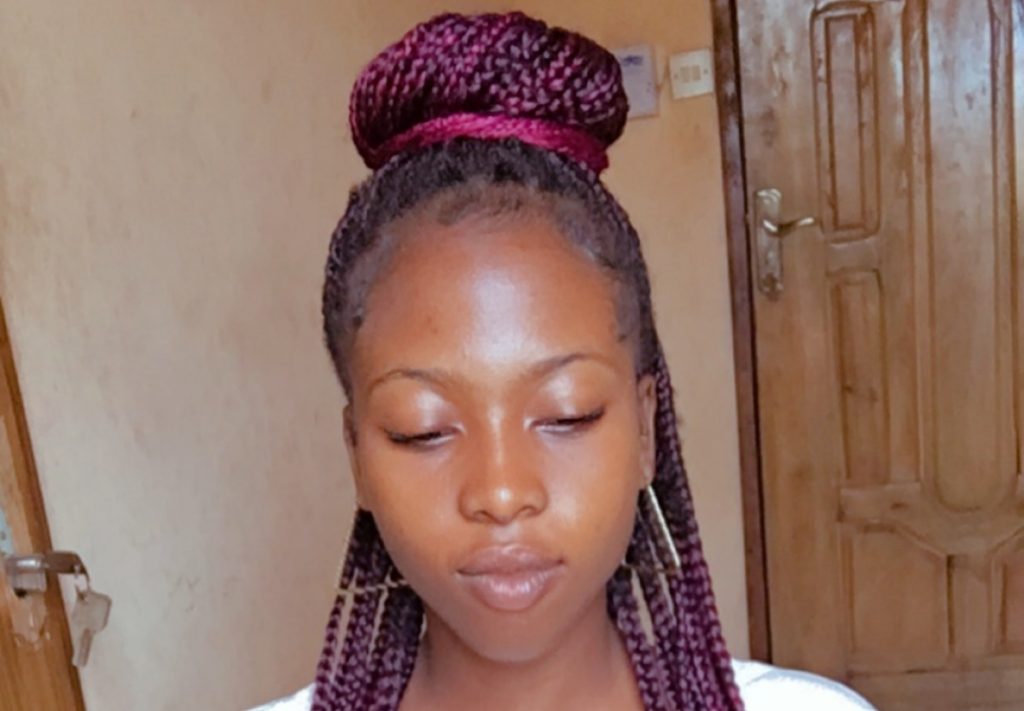 Another way to style rough braids is to pack half of the hair into a high bun.
Start by parting your hair into two sections, front and back.
Then tie the front section and roll it into a donut. Let the back section fall freely, and enjoy your braid's length.
You'll enjoy this style best when you neatly lay your edges. 
5. Adjusted High Bun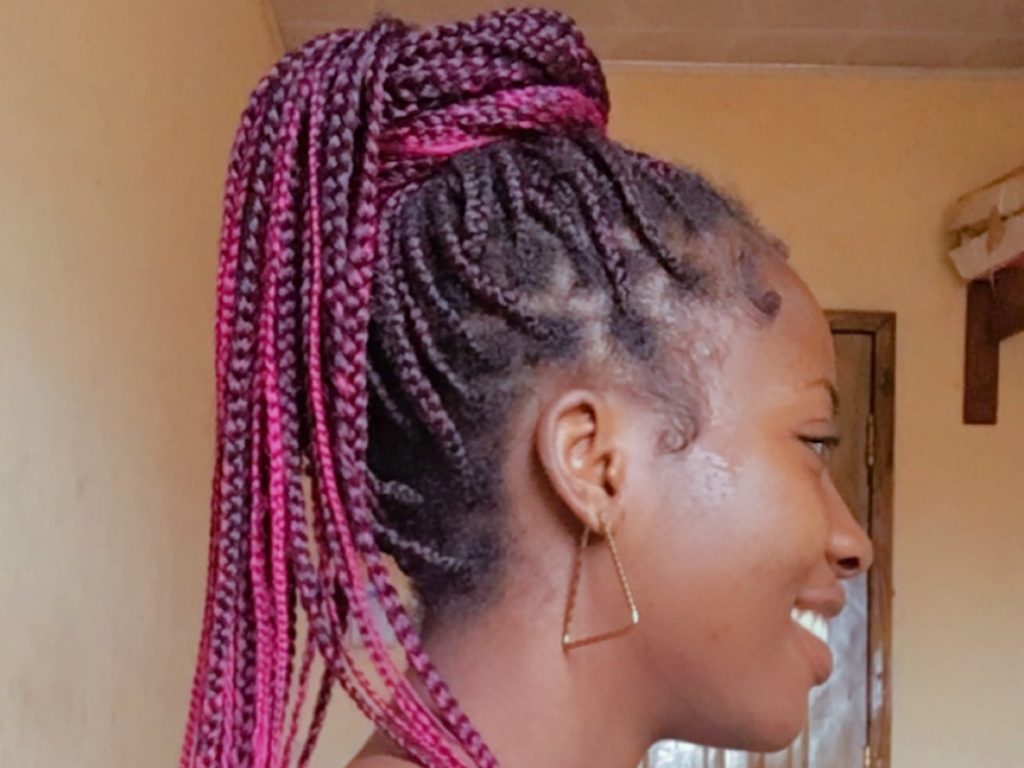 This is still a high bun, just with some added style to the donut.
Instead of rolling all your braids into one single donut after packing them, separate some strands.
After you roll the rest of your braids, let the unrolled ones fall, as seen in the picture.
Your high bun doesn't always have to be plain and simple; this style is another way to switch things up. 
6. Two Donuts
Go for this style if you love to pull off a cute, petite look.
This style makes people look younger and cuter, especially if you have a round face.
To achieve the style, divide your braids into two equal parts at the center.
Then, pack one side into a high up-do, and roll it into a donut. Do the same for the other side; you'll have this cute look.
7. Half Double Donuts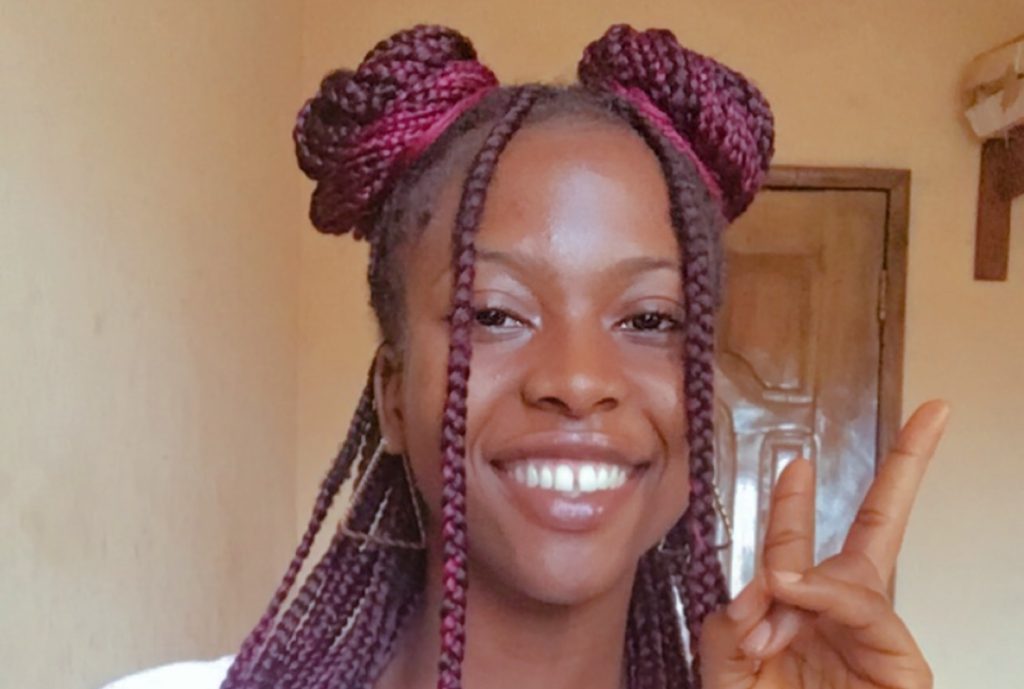 This style is a variation of the two donuts style.
Instead of rolling all your braids into two donuts, leave some at the back, starting from behind the ears.
You can spice things up by dropping two braids in the front if you like.
The two donuts will conceal enough undergrown hair, and you can hide rough edges with the two middle braids. 
8. Butterfly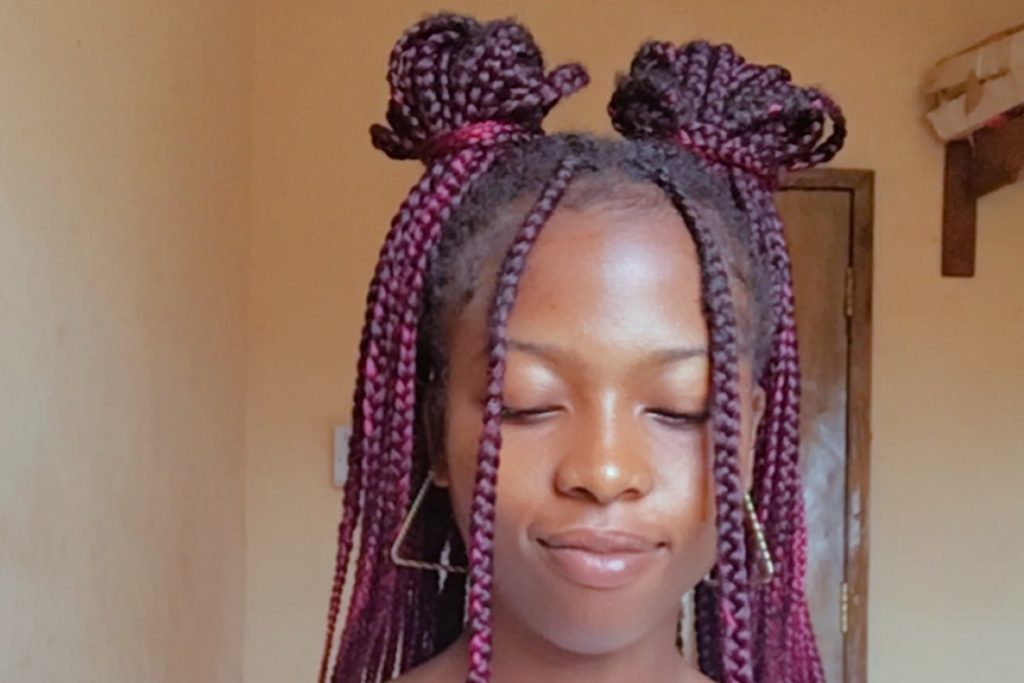 The butterfly style is a unique style for rough braids.
It's similar to the partial double donut, but you're not rolling your two up-dos in a donut this time.
After separating your braids into sections, try to secure the hair section with a band, but do not pull out the braids totally this time.
Then, tweak the upper part of the braids to form a curved edge. 
You can use one of the braids to cover the band, so your style looks more natural.
Alternatively, you can use a hair tie to hold the hair sections in this position.
As you can tell, I like the two middle braids drop thing, so you can add that too.
This style may not conceal enough rough hair like the previous ones, but it's a unique way to style your old braids. 
9. Half Ponytail Middle Drop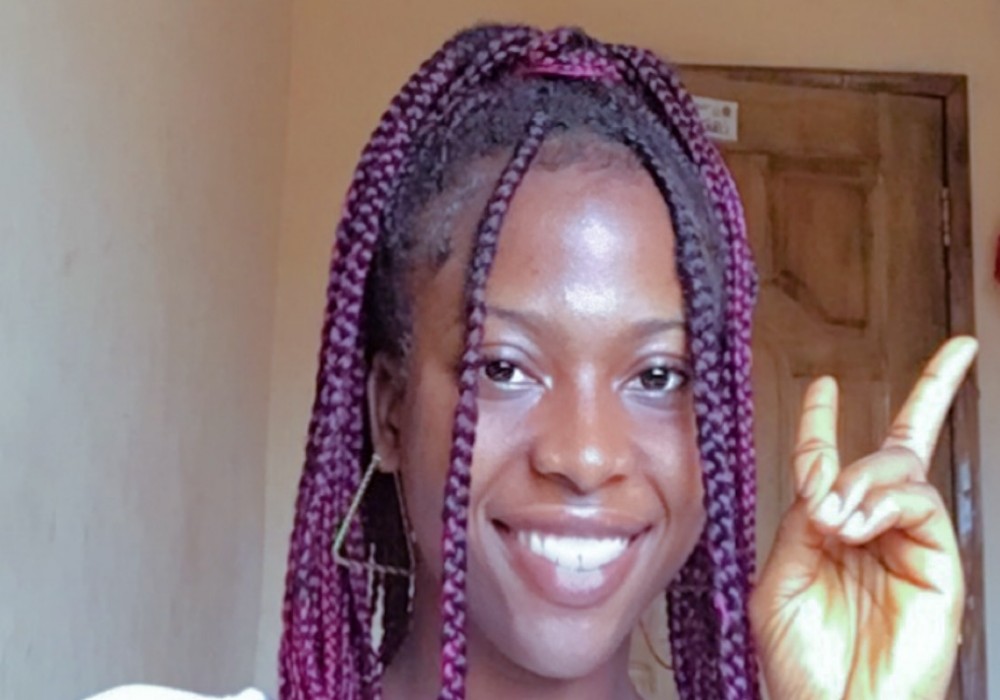 To achieve this style, section your hair into two sections, front and back.
Pack the front section into a high up-do and use one of the strands to wrap your hair band or tie.
Let the back section fall free.
Drop two braids at the center to draw attention to your face rather than the rough scalp. 
10. Two Ponytails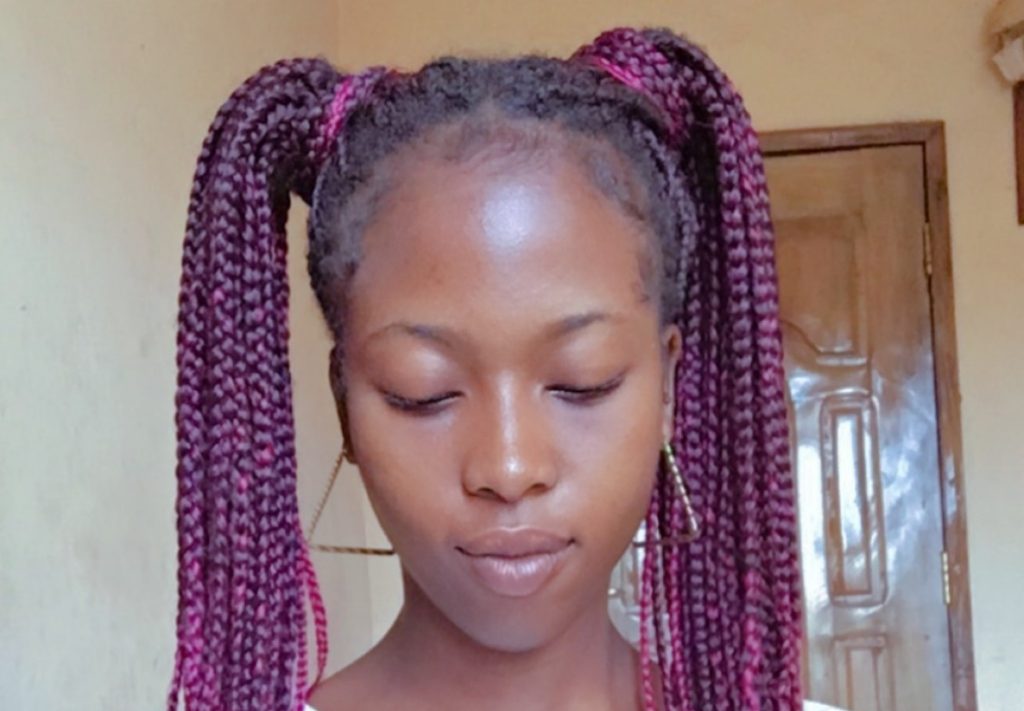 The double ponytail hairstyle is perfect if you want a babyish look.
As in the double donut style, part your hair into two left and right sections.
But instead of rolling your braids, let the hair fall freely on both sides.
Use one or two braids to wrap your hairband on each side. 
11. Two Ponytails Middle Drop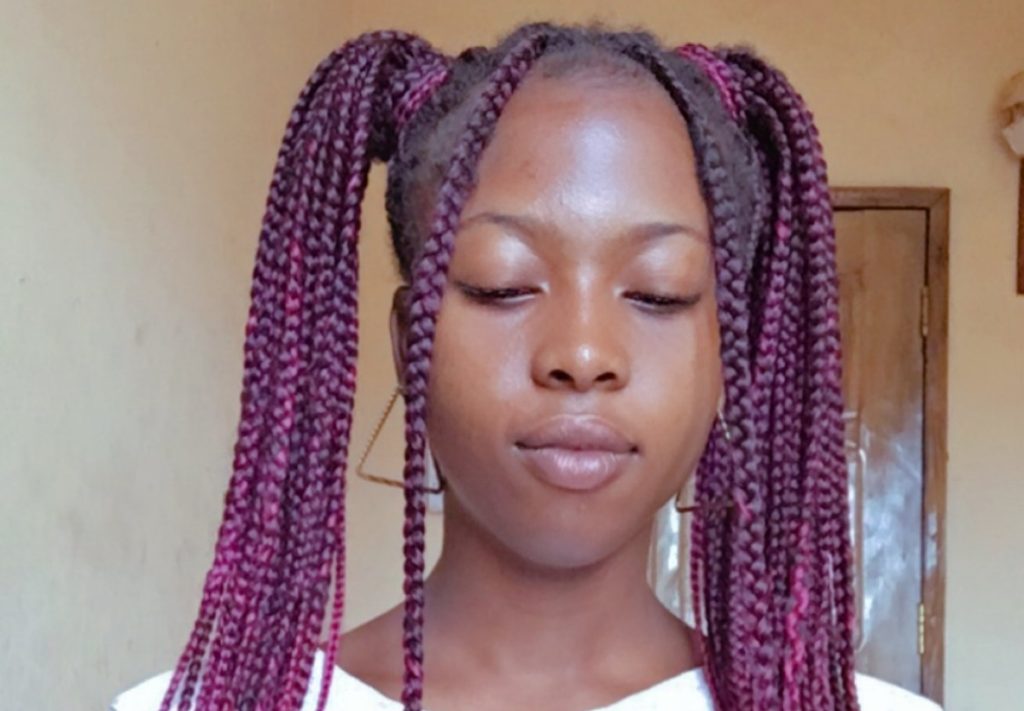 Ponytails are versatile; this style is another way to wear a double ponytail.
Drop two braids at the center of your double ponytail to switch things up.
You can pull off this style the next day after wearing a double ponytail to look slightly different. 
12. Half Ponytail Side Drop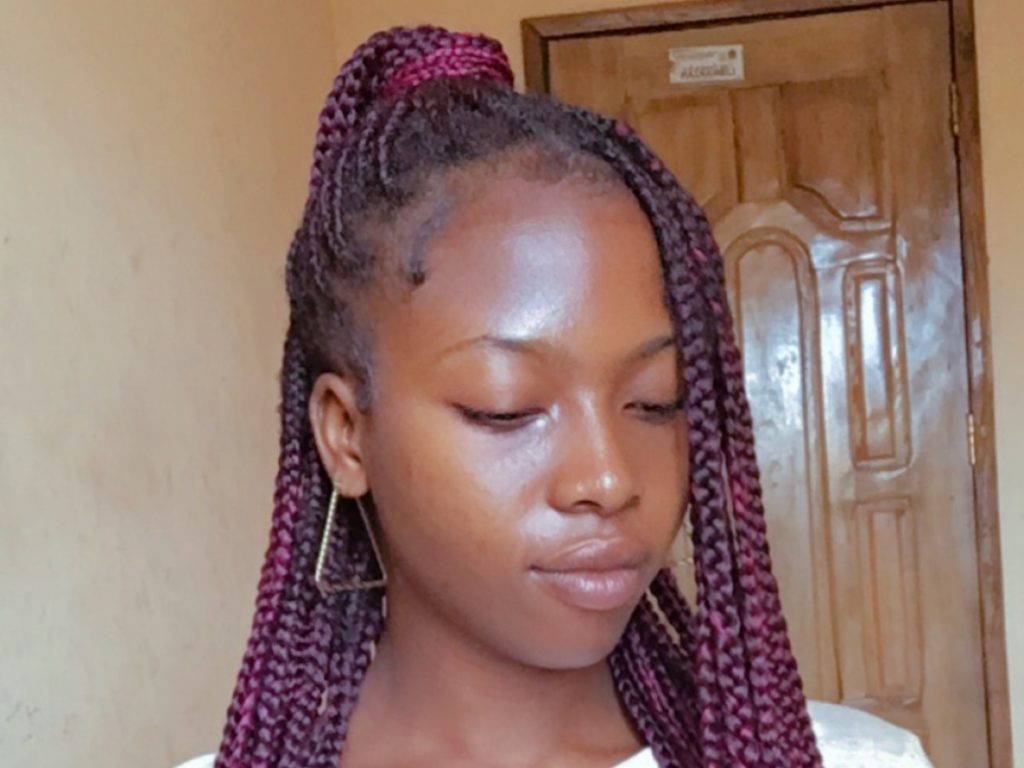 Get more creative with your rough braids with this style.
You'll need three hair sections, as seen.
Free the back section, tie the middle section in a ponytail, and let the front side section fall.
If one side of your edges is rougher, let the braids fall on the rougher side.
This look is great for occasions you want to look like a princess!
13. Half Ponytail Packed Side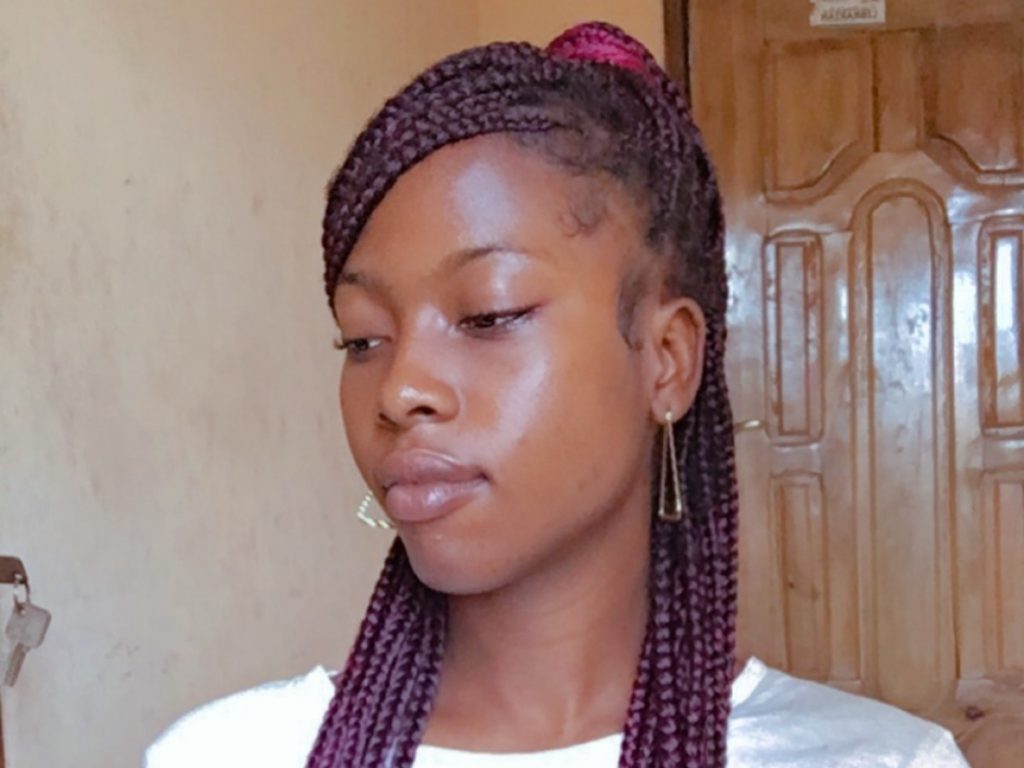 If you don't want long hair disturbing you at the front, pack the side section with the middle ponytail.
You'll have the "half ponytail, packed side" style, a look that screams royalty!
You also get to cover rough edges even more.
Dangling earrings are a perfect match for this hairstyle. 
14. Low Bun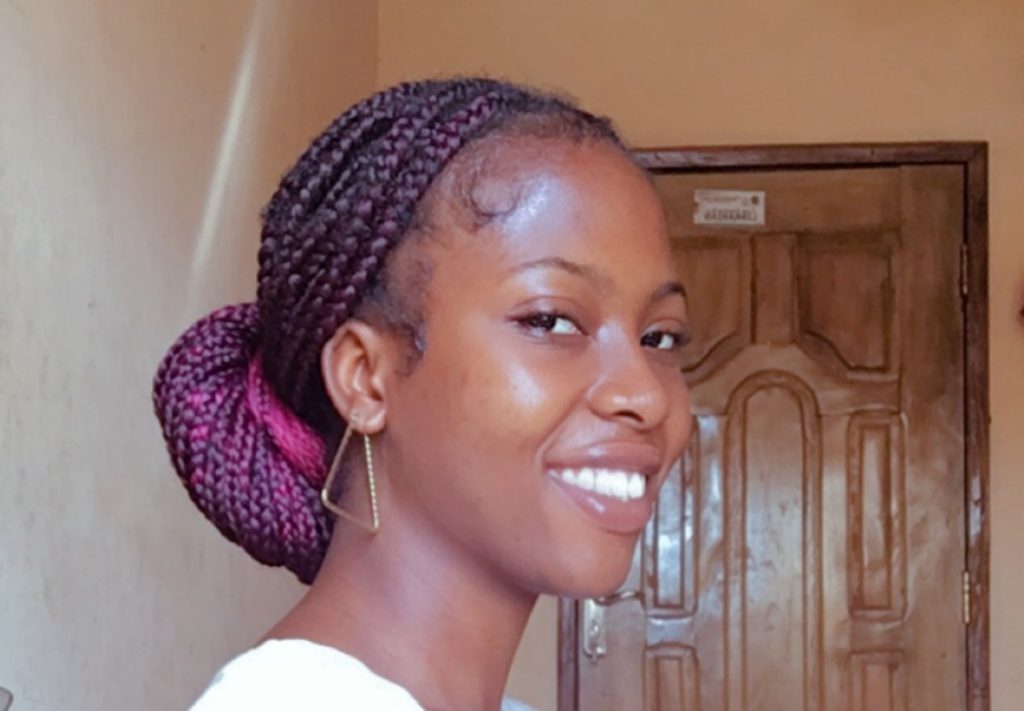 Try this style if you want a calm, relaxed look.
Part your braids in the middle, tie them close to the back, and then roll them into a donut.
If your braids are long and full, you may need bobby pins to hold down the donut.
Use hair wax to lay your edges and make your braids neater in front.
This style exposes more of your front hair, so it may not be a good pick if your braids are very rough and the partings are hazy. 
15. Half Low Bun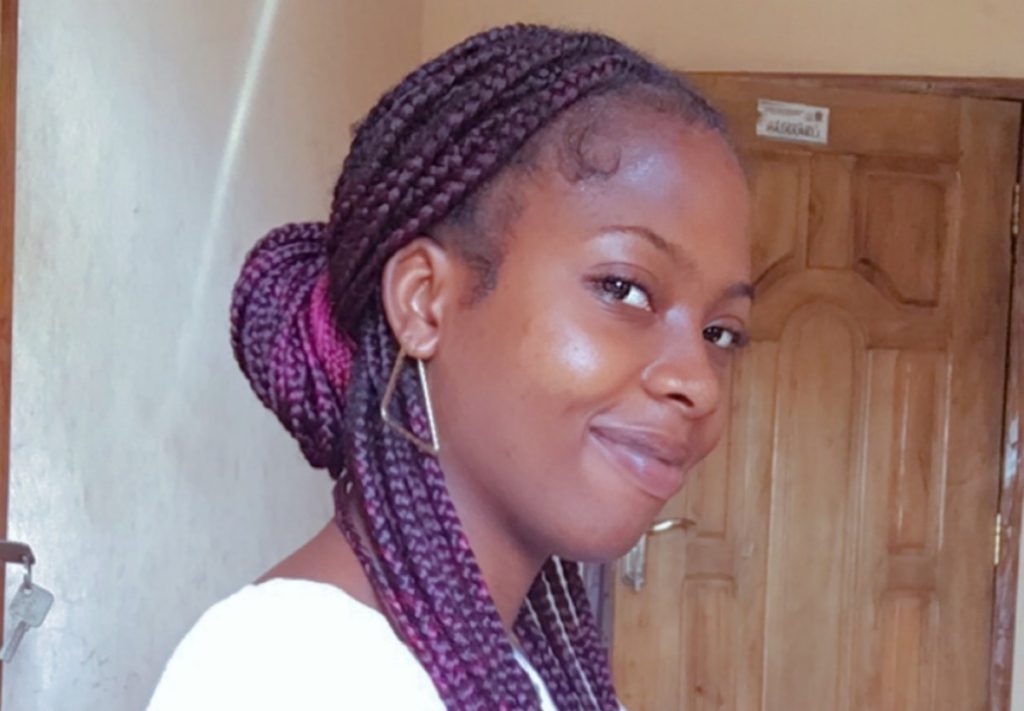 Pick this style if you have difficulty holding down your low bun.
Leave out some of the braids at the back, and tie the rest of your hair in a low bun.
This style is excellent if you want to flaunt your hair length while still rocking the cool, low bun look. 
16. Galax Braids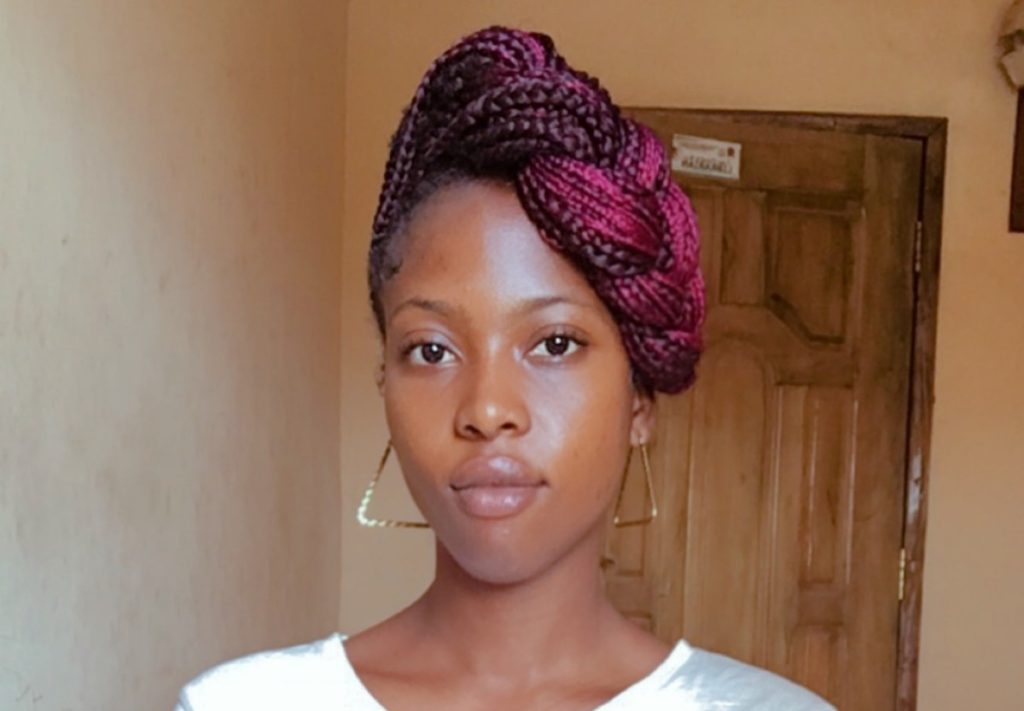 This style is an all-time ultimate for rough braids.
It conceals roughness well because this style hides your front hair.
It gives off an edgy vibe, making it a perfect style on days you want to look badass. 
However, the galax style may not look good on round faces.
Also, your braids will no longer be straight after loosening the style, especially if you leave it for a few days.
This style is best when you're close to taking down your braids. 
How to Style Rough Braids: 2 Super Tips 
Do your braids look so rough that you feel you can't pull off any of the above styles? Try these two super tips!
1. Edge Control 
Use edge control, hair wax, or hair gel — any gelling product that works to lay down your hair.
When braids are old, the edges no longer look as lovely as when you first styled your hair.
You may also have thick, grown hairs, and the parted lines no longer look so much parted.
Applying edge control can conceal roughness and make your hair smoother and nicer.
Some hair types are very "obedient" and will lay down even with leave-in conditioners, so you may not need gel.
2. Hot Water and Gel 
Another annoying thing about old braids is the fly-away strands.
Especially if the braids are loose, you'll find that some strands of attachment no longer stick to the braid.
Those fly-away strands make your braids look even rougher.
The good news is you can eliminate fly-aways using hot water and gel. 
Start by trimming off the loose strands, at least a little.
Remember when you first made your braids, and your hairstylist dipped 'em in hot water?
You're about to do something similar. 
Dip your braids in a bowl of hot water for about a minute. 
Then, remove them from the bowl and dry the braids with a towel. The heat from the water will steam the loose strands, so they lay down, and you can finish the job using styling gel.
Rub some gel between your palms and rub it on your braids. 
Give it some time to dry. The gel provides extra hold so the strands don't come off again soon. If you have a styling mousse, you can apply it too. 
Frequently Asked Questions on How to Style Rough Braids 
If you have questions about how to style rough braids, here you go! 
What to do when your braids are rough?
When your braids are rough, and you don't want to take them down yet, it's time to make friends with hair gels.
You can always use gels to lay down edges and make your hair neater.
But remember to wash the gel at night, so your front hair does not become dry and fall off easily. 
How do you make rough braids look neat?
You can make your rough braids look neat by trimming, dipping them in hot water, and applying hair gel.
That process will eliminate stray hair strands, so your braids look as good as new ones. 
How do I style my scanty braids?
If your braids are scanty, the low bun, high bun, and high bun middle (or side) drop are ideal ways to style your braids. 
How do you rock rough braids?
Rough braids are easier to manipulate into different styles. You can rock your rough braids with any of these 16 styles above!
Why are my braids so messy?
One reason your braids look messy is that they were plaited loose.
That isn't necessarily bad because it protects your hair strands from tension. But it makes your braids rough quickly.
Another reason is that you aren't using these tips to make your braids last long. 
Before You Take Down Your Braids…
Before you take down your braids only because they look rough, try out these styles.
You'll be surprised how much hair-flaunting you can still do, even with old braids!
And when next you run out of ideas on what to do with your braids, you know where to come.
Did you enjoy reading this? Kindly leave a comment below and share it with a braid lover!